Everyday handicrafts as a Souvenir of Your Trip to Akita
Akita is filled with astounding nature of the mountain area, such as part of the Ouu Mountains running 500km longitudinally through the Tohoku region. Woodware made from local timber with skilled craftsmanship passed on over generations have a sense of warmth that cannot be emulated by mass produced items. Here are 5 choicest crafts handpicked from throughout Akita that can become your favorite to take home as a souvenir of your trip to Akita.
"Odate Mage-wappa": Bento boxes with the Scent of Akita Cedar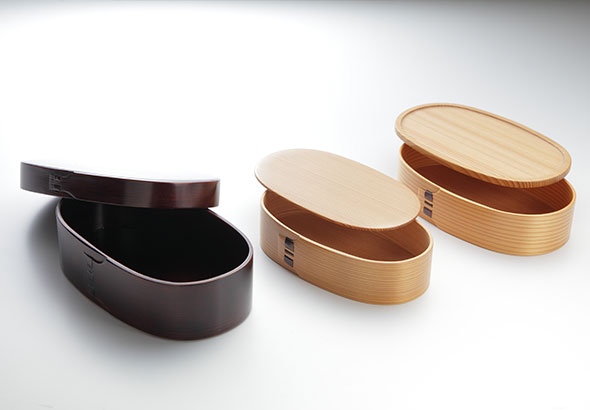 "Odate Mage-wappa" are containers traditional in Odate City, located in the northern part of Akita. Made from thinly sliced Akita cedar characterized by its pliancy and beautiful grains, bent and sewn together with strands of wild cherry tree bark, this is a popular style for bento (lunch) boxes, due to its appetite-stimulating cedar scent. You can purchase them as souvenirs, or make them yourself in workshops offered in several studios.
"Kabazaiku": Wild Cherry Wood Fits Hands Perfectly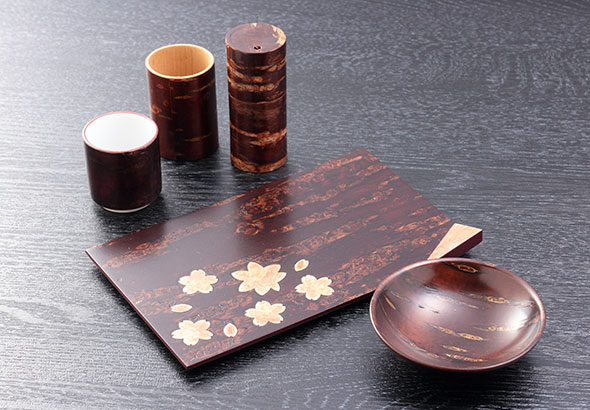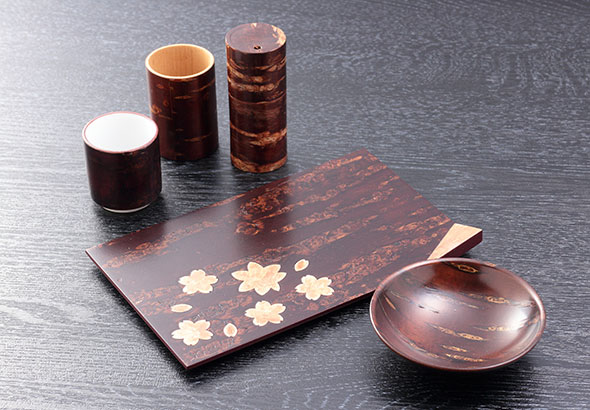 Kakunodate, Akita is the only place throughout Japan that has been making "Kabazaiku", barks of wild cherry trees that are dried then processed into "Chazutsu", cylindrical tea containers, small plates and other serveware, and even accessories. Their surface can be polished to shine or left rustic with the untreated texture of the barks, so you're sure to find a one-of-a-kind favorite.
"Kawatsura Lacquerware": Makes Your Soup More Delicious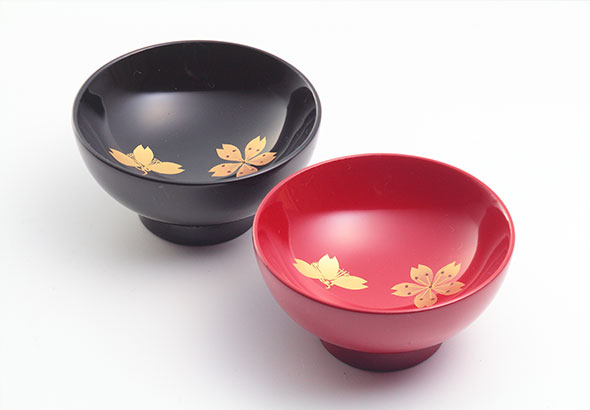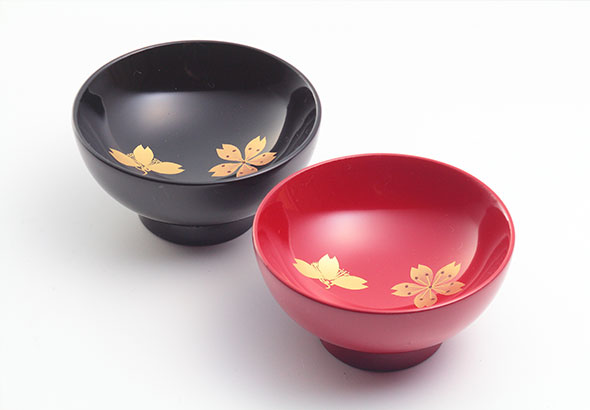 Lacquerwares are woodwork coated with layers of lacquer, and have been made all over Japan. What is different about the "Kawatsura Lacquerware" with a history over 800 years is the base wood strictly grown in Japan and the ample amount of lacquer used in the final coating. The surface is not smoothened or buffed, giving its signature soft silhouette with its delicate brush strokes. Products are mainly bowls, but there are also forks and spoons that are soft to your lips and safe for child use.
"Ginsenzaiku": The Fine Shine of Delicate Handwork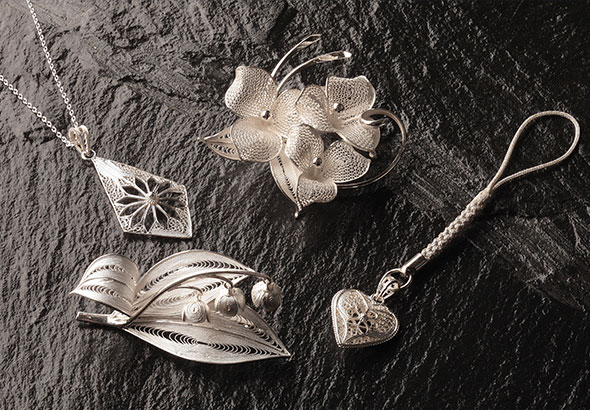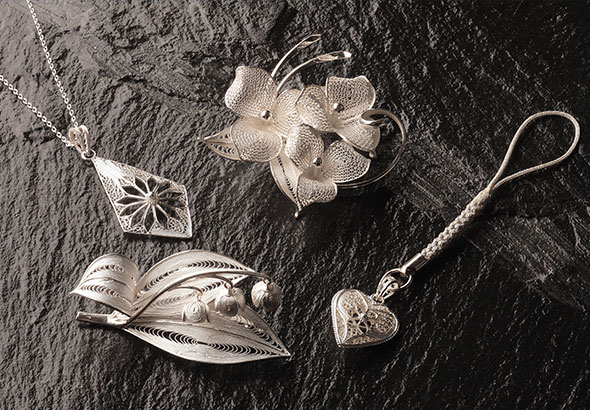 "Ginsenzaiku", or silver wire work, is made with twines of pure silver wires as fine as 0.2-0.3mm, by delicate handwork using dexterous fingertips and tweezers. The extremely precise handwork can require a craftsperson as long as a decade to master the art. Flowers or charming motifs like butterflies and birds are brought to life with this white gentle shine, available in accessories such as brooches and pendants.
"Honjo Gotenmari": Vibrant Ornamental Balls Revived By Women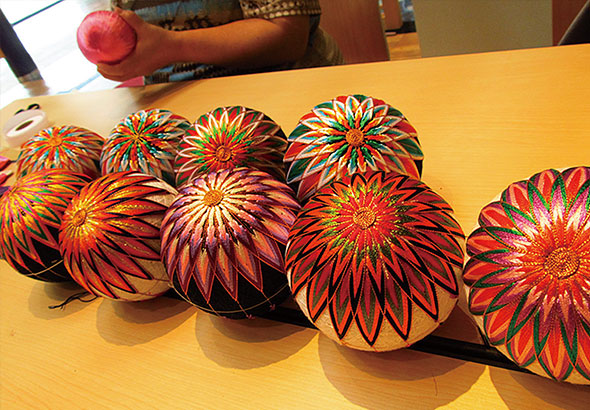 "Temari", or handballs, have been used as toys since the 13th century. Once on the verge of extinction, Akita's temari craft was revived by craftwomen primarily in the Honjo region around 1960, and since has been perfected as Akita's handicraft called "Gotenmari". The inside of the sphere ornamented with vibrant colored threads is filled with husks of rice, a know-how naturally come out from the rice producing region.
---
Recommended Spots
---
How do you stay around?
---
Must Know Akita