The journey begins at Kakunodate Station, a stop on the Akita Shinkansen line, located centrally on the eastern side of Akita Prefecture. Visitors will find streetscapes in this area that are little changed from when the town was built around 1620 by the samurai family that governed the Kakunodate region at the time. The town is so picturesque with its seasonal decorations of sakura cherry blossom, spring greens, fall colors, and snowscapes, it is sometimes called "The Little Kyoto of Tohoku."
Within around an hours' drive from Kakunodate are Lake Tazawa, Japan's deepest lake, and Nyuto Hot Spring Village, a little cluster of onsen, or hot springs, hidden deep in the mountains and known for being one of Japan's best secluded hot spring spots.
Our sample itinerary begins with a stroll through Kakunodate, stopping here and there to enjoy a meal and shop for craft items, and then immerses travelers in the natural charms of Lake Tazawa and Nyuto Hot Spring Village.
1
Kakunodate Bukeyashiki-dori (street of samurai residences)-Journey back to 17th century Japan on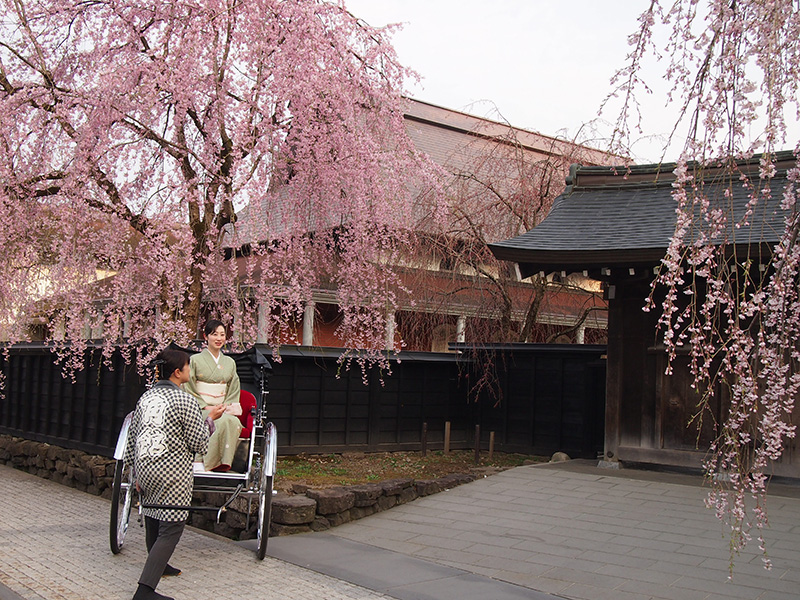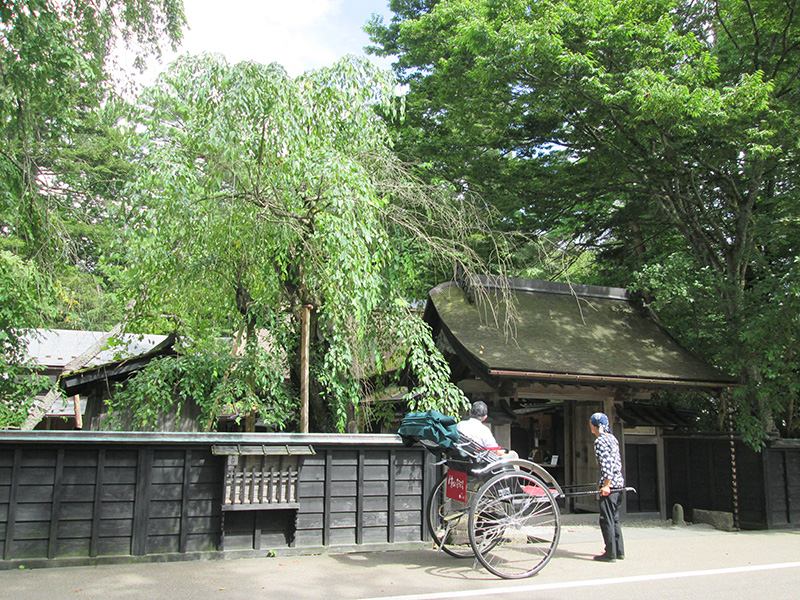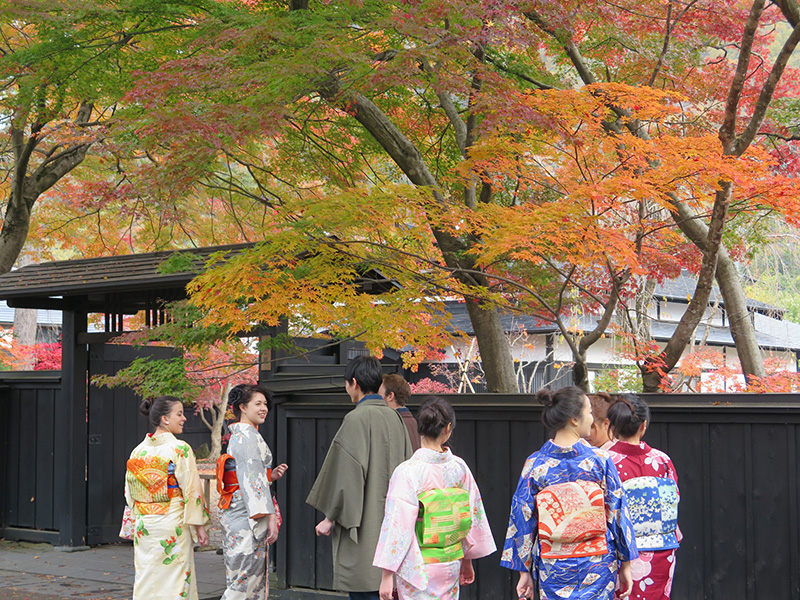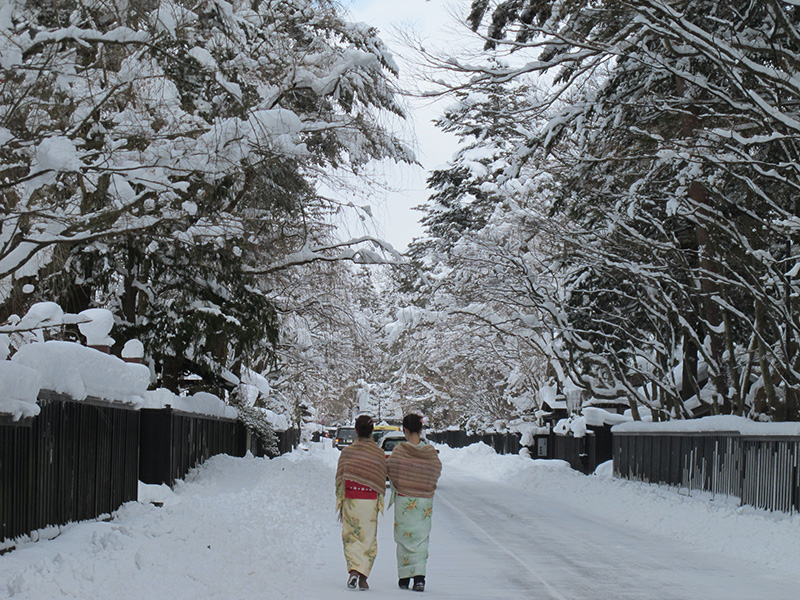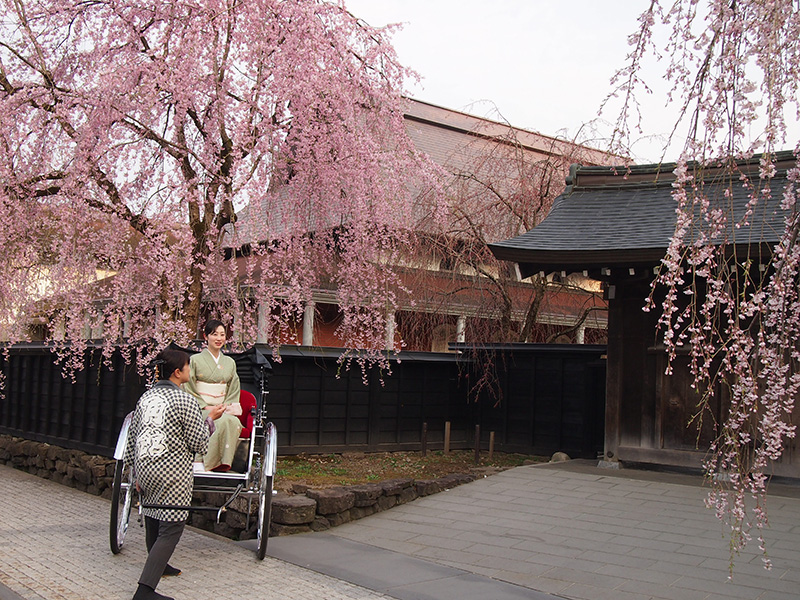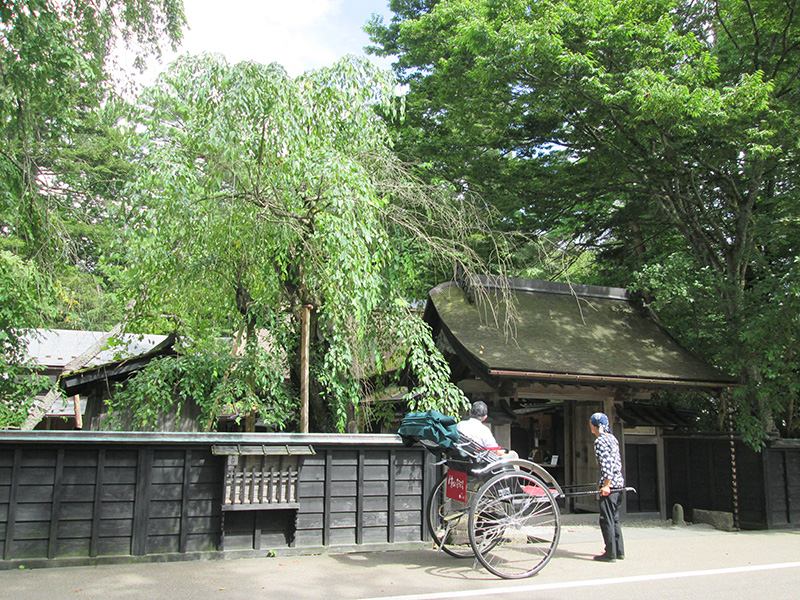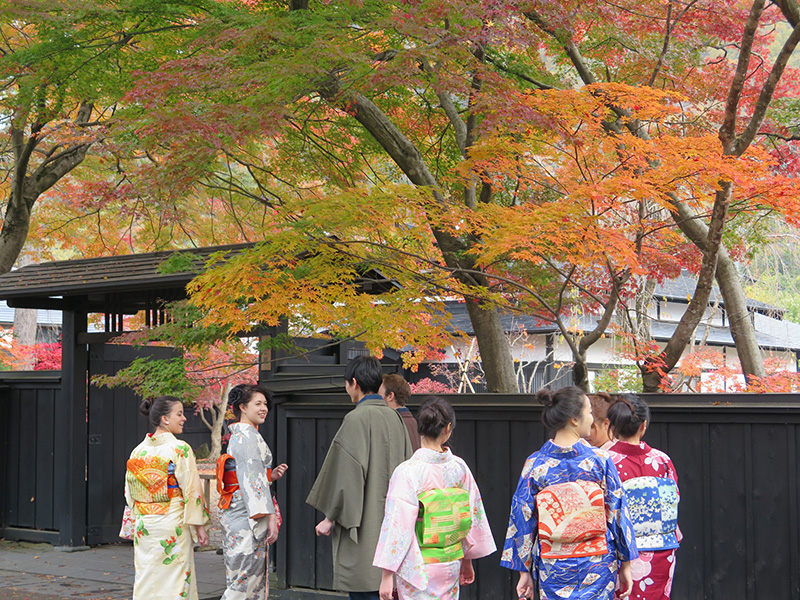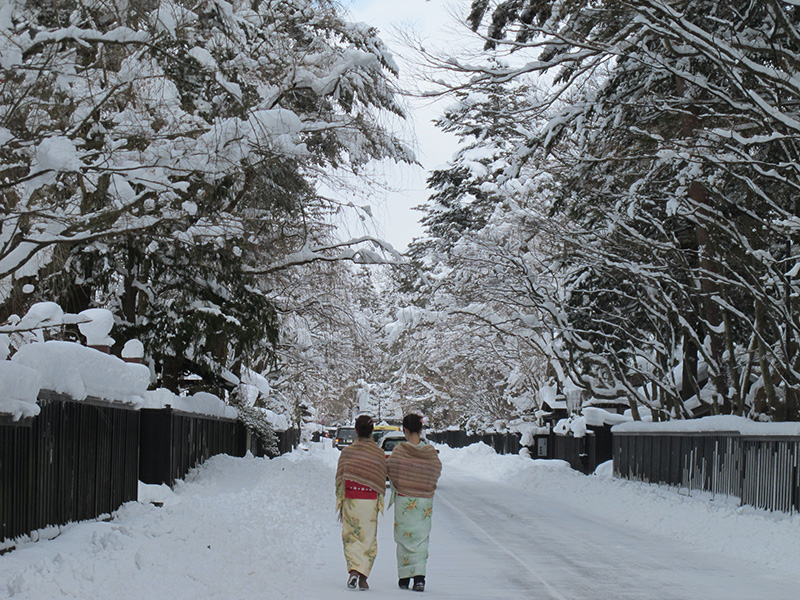 In the area between 15- and 30-minutes' walk from the station are streets lined with samurai residences built in the 17th century. These samurai residences are characterized by large solid gates and black wooden fences enclosing compounds with residences, storehouses, and gardens. Some of the residences boast majestic trees planted 300 years ago, giving you the sense of having journeyed back to the time of the samurai the moment you step into the street.
Kakunodate is one of Japan's most famous cherry blossom sites, and there are said to be around 400 cherry trees growing throughout the town. The streets present a charming picture that changes with the seasons — cherry blossoms in spring, lush greenery in summer, fall leaves in autumn, and snowscapes in winter.
In front of the station is a kimono rental store named Kinuya where visitors can rent and be dressed in a kimono (booking required). Once arrayed in a beautiful kimono, why not try riding in a rickshaw? Climb aboard at the stop outside the Kakunodate Cherry Bark Work Museum on Bukeyashiki-dori (no bookings, approx. 15 min., priced from 3,000 yen)
Samurai Residences in Kakunodate
A Stroll in Antique Kimono – Kakunodate (Tatetsu-ke)
2
Watch craftmanship dating back to the 18th century at the Kakunodate Cherry Bark Work Museum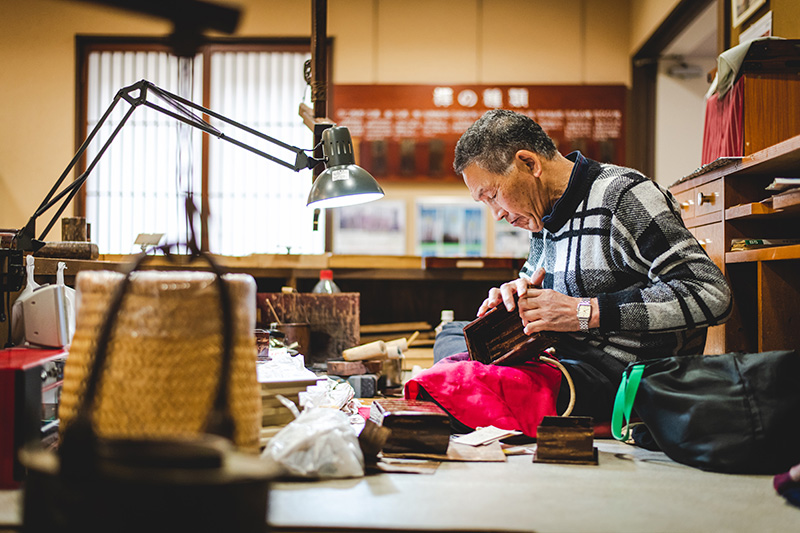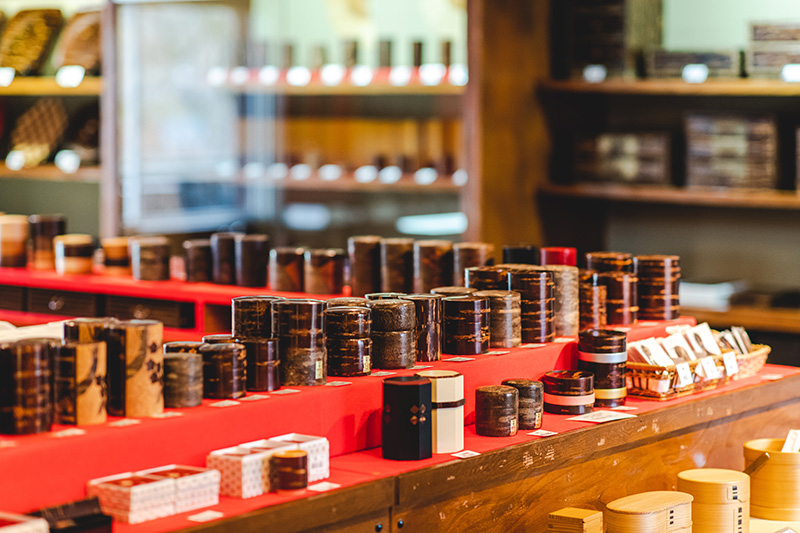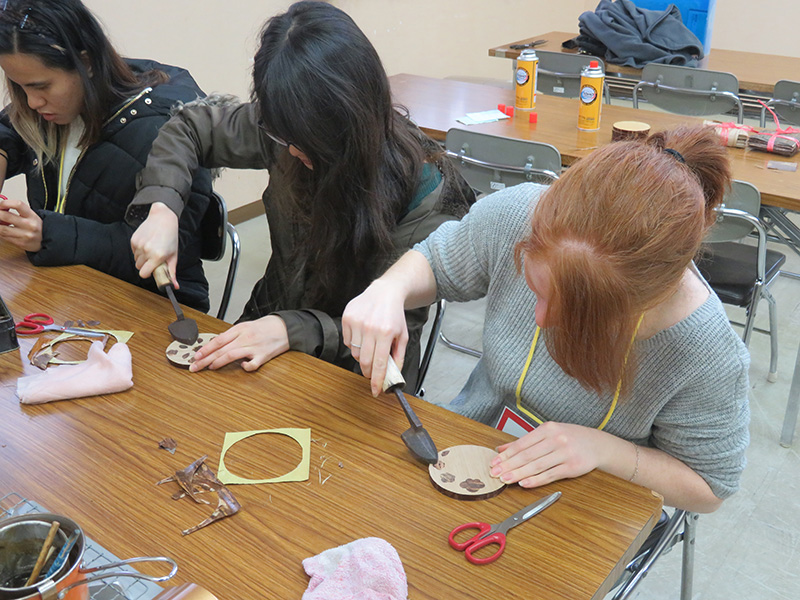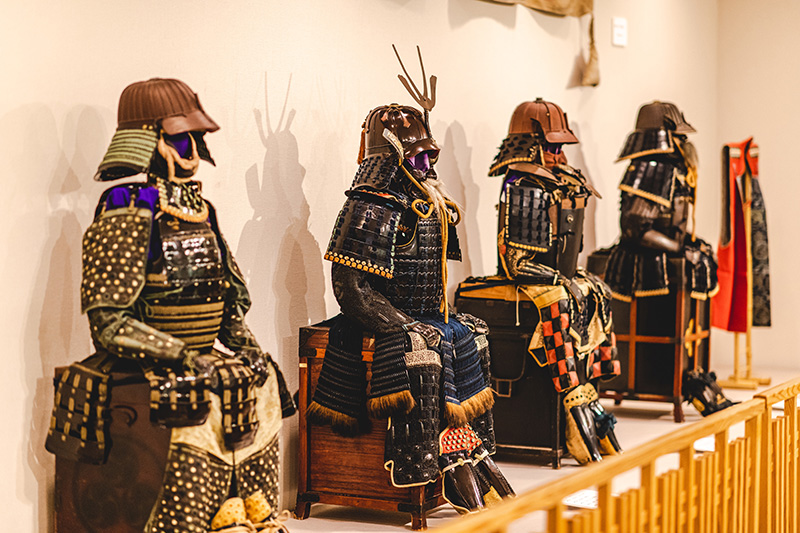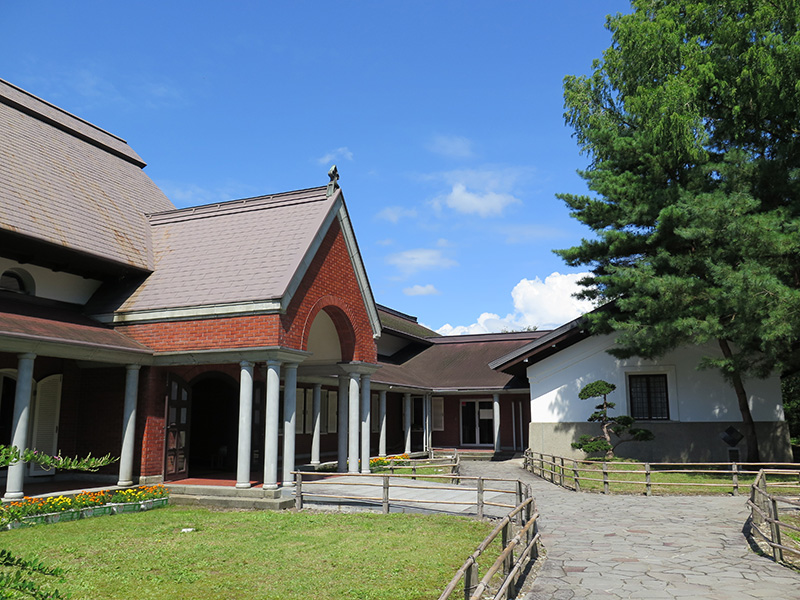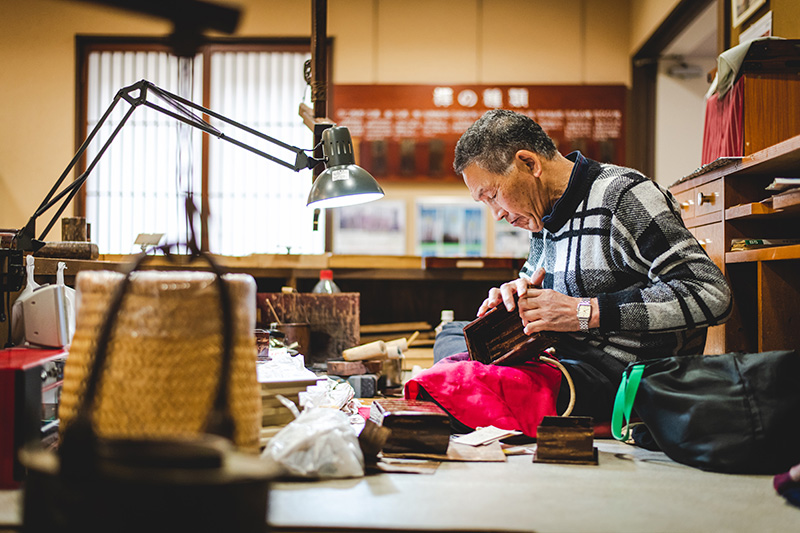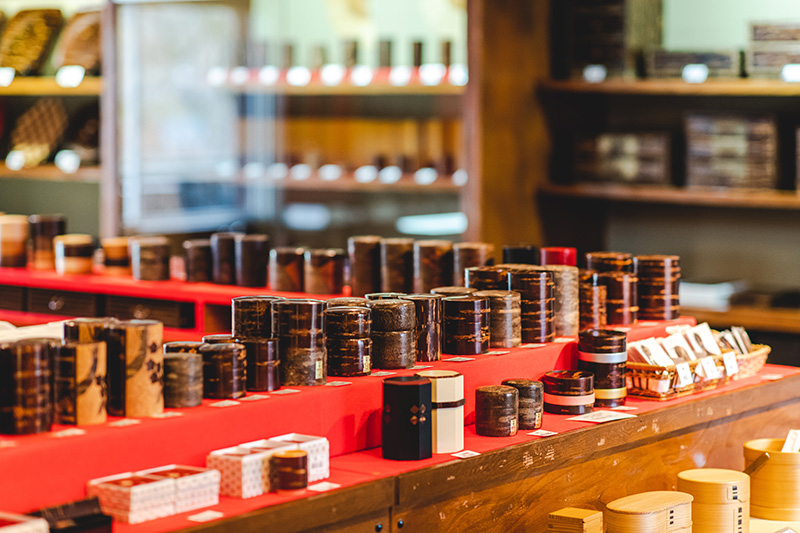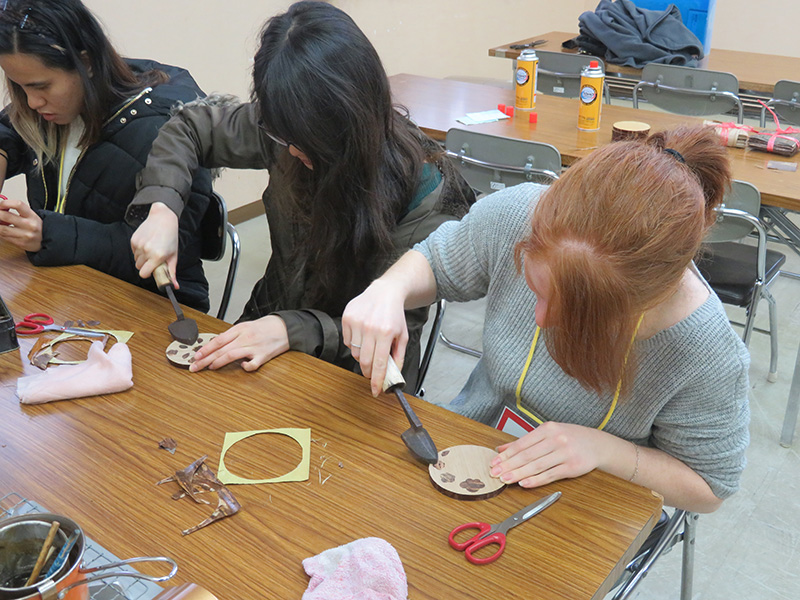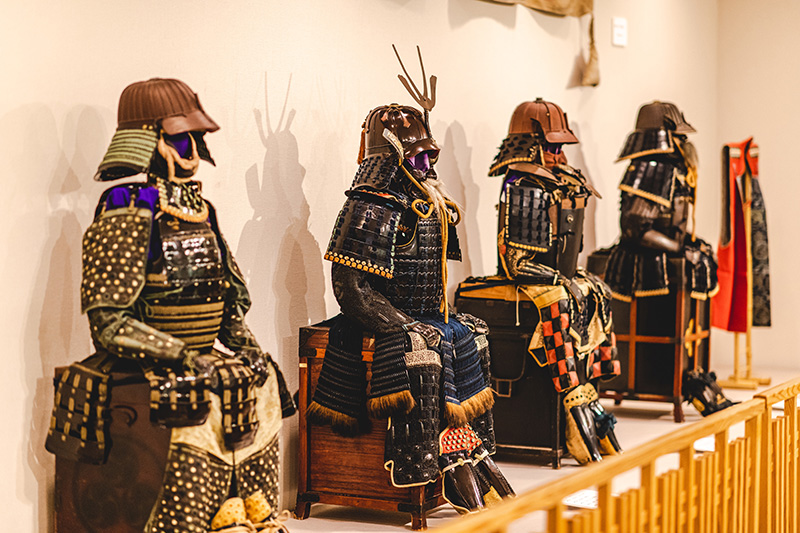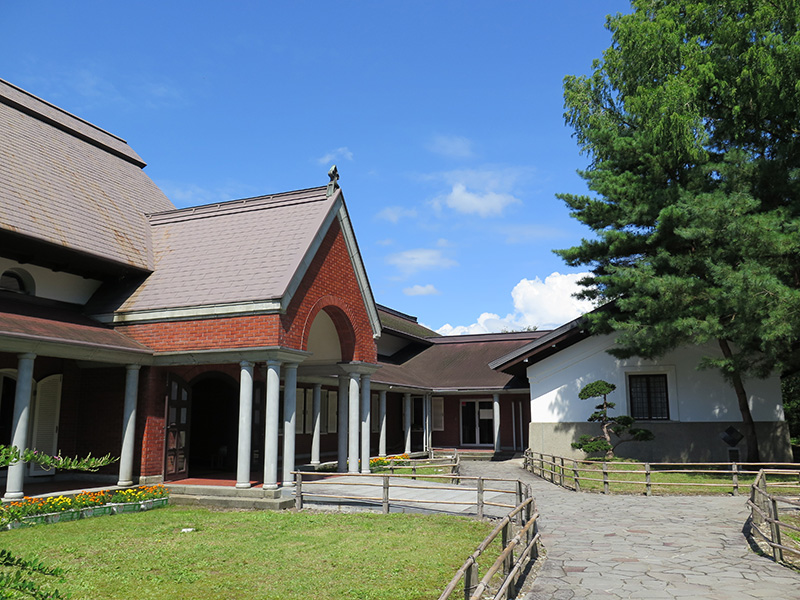 Kaba-Zaiku, or cherry bark work, is a traditional craft that dates back to the 18th century and is made only in Kakunodate. Craftsmen strip bark from mountain cherry trees and craft it into a range of dishes and other items.
In the museum shop, visitors can find cylindrical tea canisters, known as chazutsu, small plates, and an array of other items made by four local studios. Products come in a variety of styles – some are polished to a high sheen, while others retain the rough texture of the bark. The shop also stocks other examples of Kakunodate artisanship, including shiraiwa-yaki, a type of pottery with a distinctive deep blue glaze that is the oldest style of pottery in Akita.
At the rear of the exhibition room, visitors can watch artisans up close as they demonstrate the art of crafting cherry bark ware with practiced skill. They also offer craft workshops where visitors can try their hand at crafting items such as coasters (bookings must be made at least 10 days prior to workshops. Contact Semboku City Semboku City Rural Experience Design Studio Tel.: 0187-43-3353)
Kakunodate Traditional Birch Workshops
3
Take a break at Akita Kakunodate Nishinomiyake's restaurant housed in a samurai residence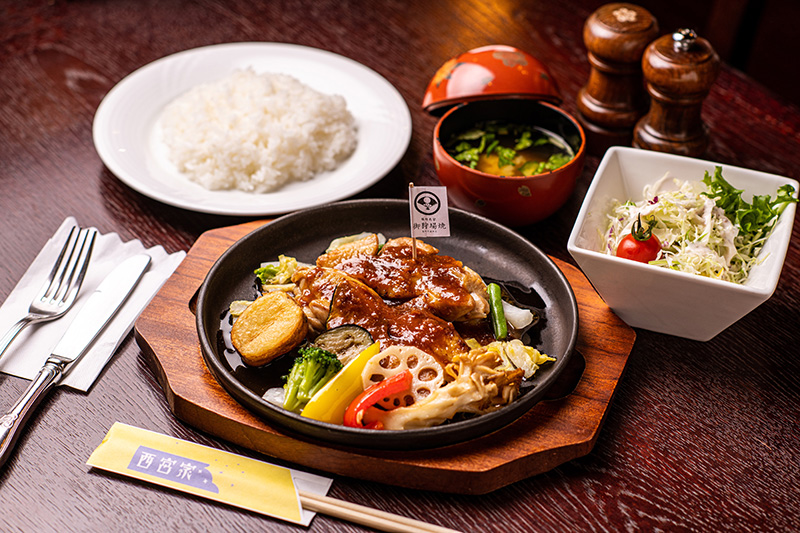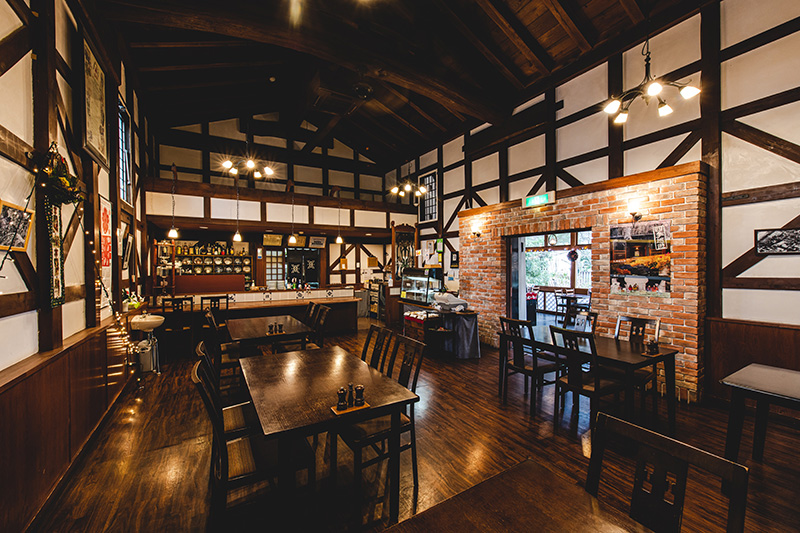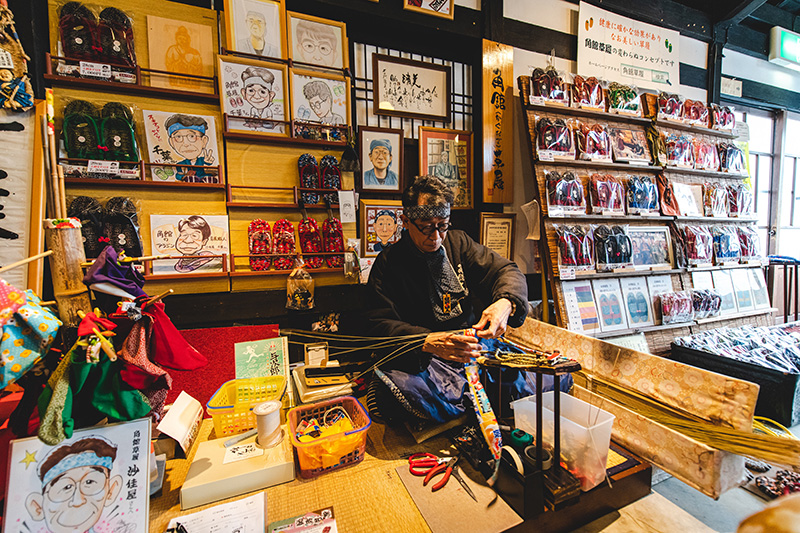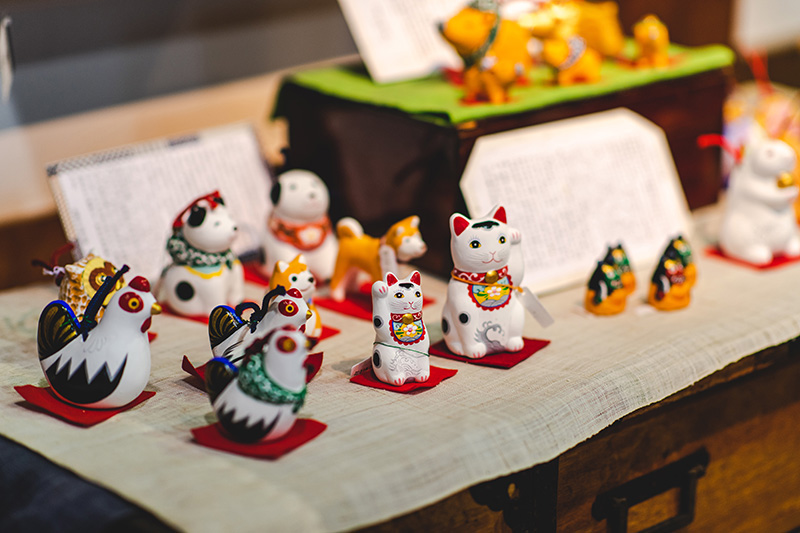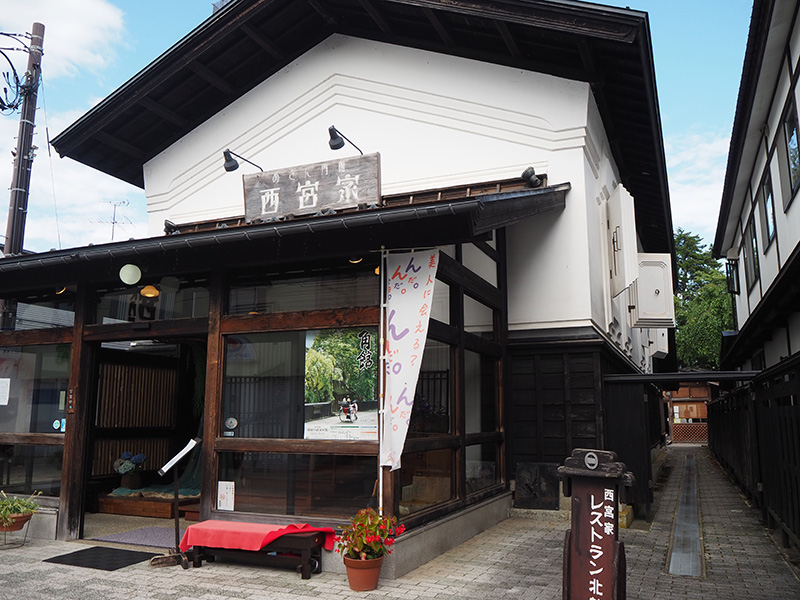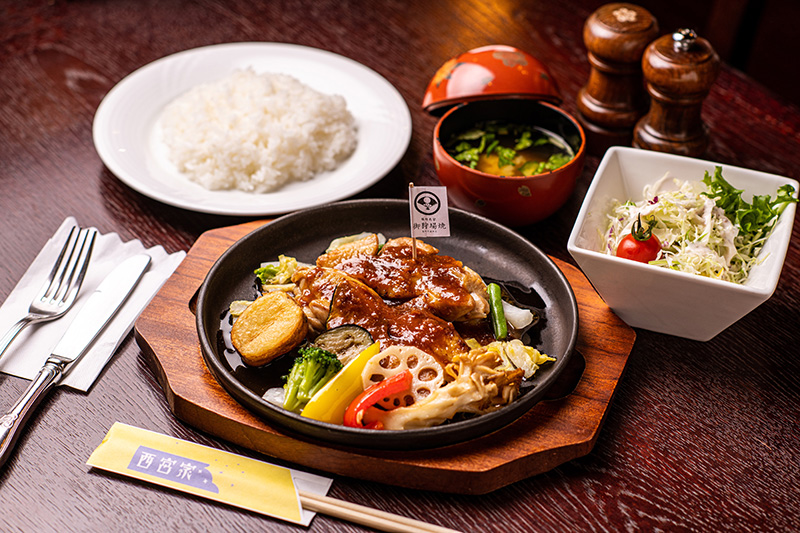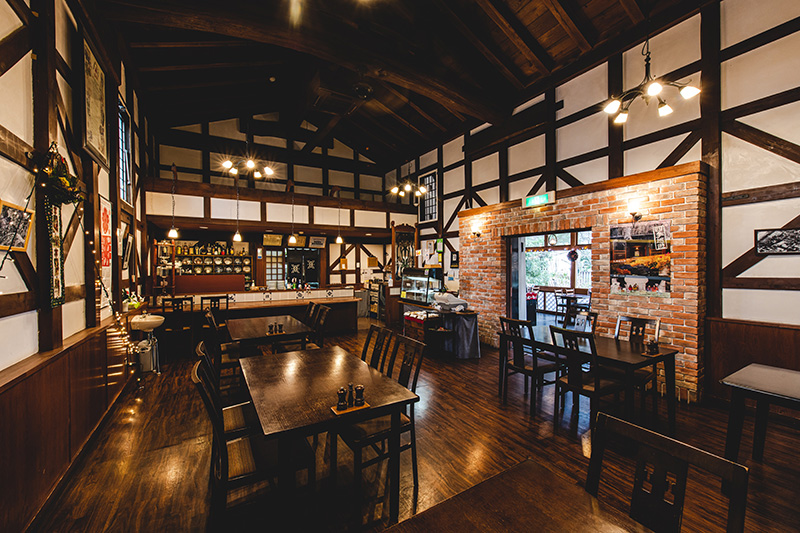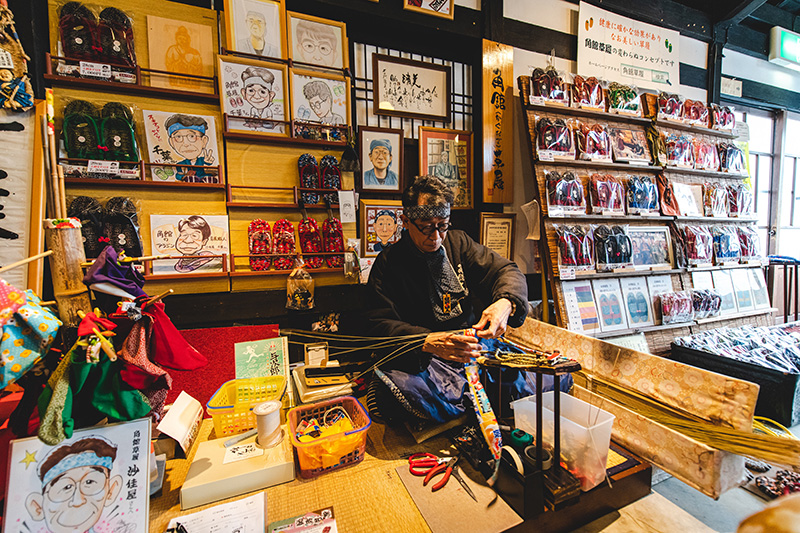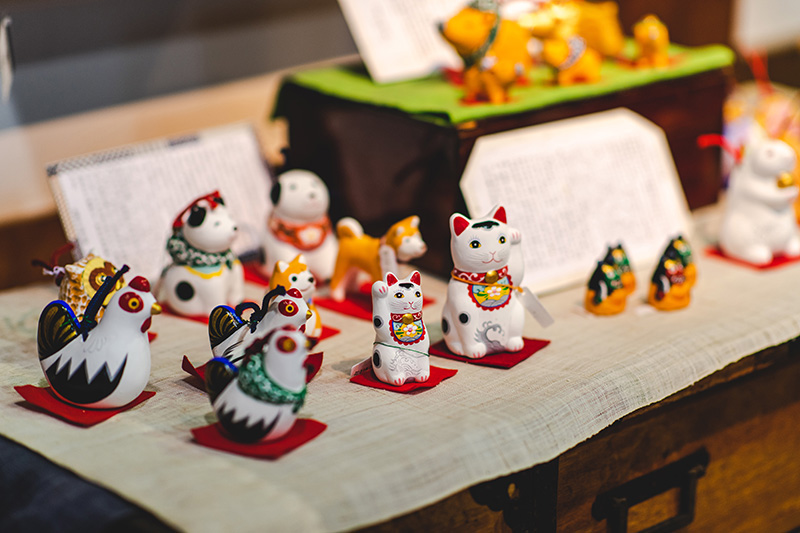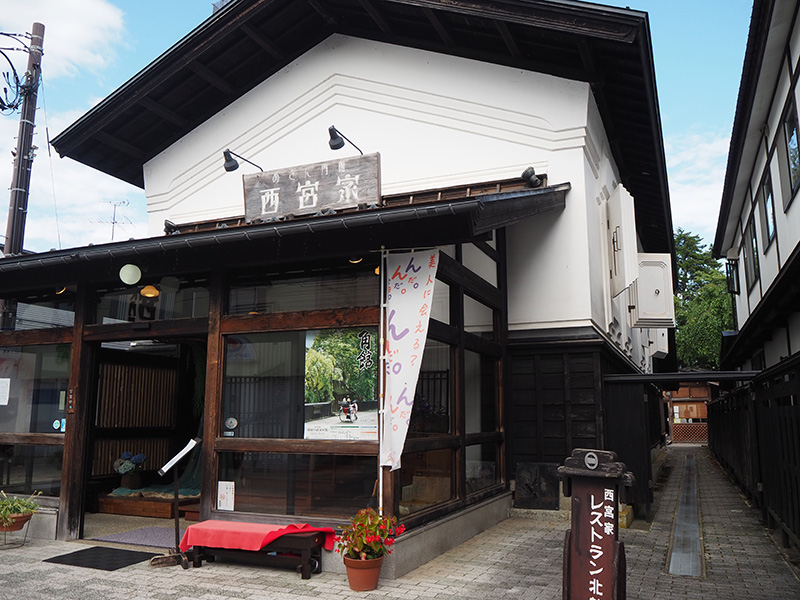 Akita Kakunodate Nishinomiyake is a samurai residence made up of the main building (Omoya) and five storehouses, three of which are open to the public in the form of restaurants, cafés, souvenir stores and the like. Take a break here and enjoy the interior of the old buildings as you unwind.
The Kitagura storehouse built in 1919 houses a restaurant. We recommend trying the Kakunodate specialty, "Okaribayaki," a dish which dates back to the time when samurai out hunting would prepare game they had caught and cook it out in the open. Chicken is seasoned with flavors such as Japanese pepper, known as sansho, and miso paste, and then grilled.
Inside the Komegura storehouse, constructed in 1910, the walls are lined with craft products such as cherry bark ware and Japanese-style accessories made by local artisans. One item that is particularly popular is the hand woven kakudade zouri Japanese sandals. Made from the rushes that are used in tatami flooring, they stimulate the sole of the foot with just the right degree of firmness, providing a level of comfort that feels like receiving a massage.
Akita Kakunodate Nishinomiyake (Old Warehouse)
4
Find a modern take on cherry bark ware at Fujiki Denshiro Shoten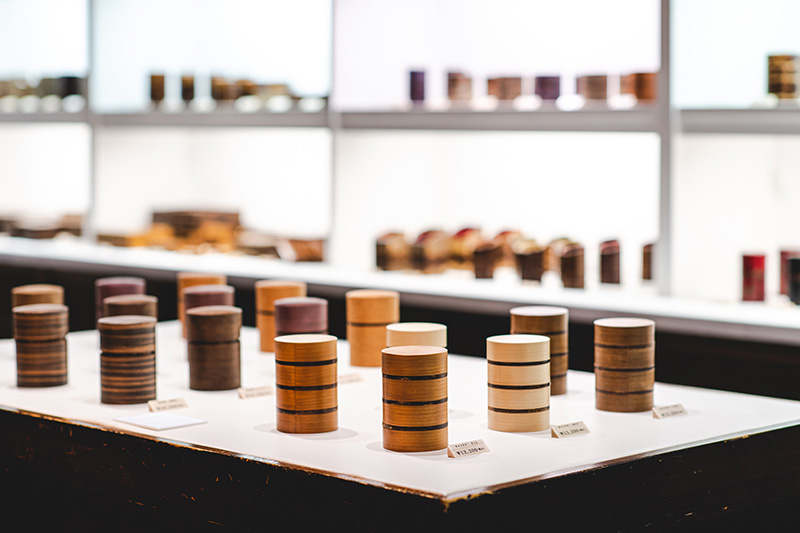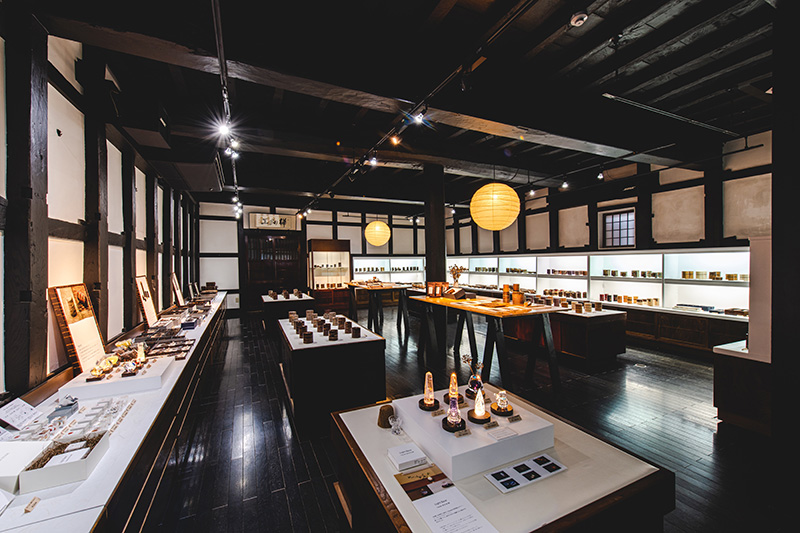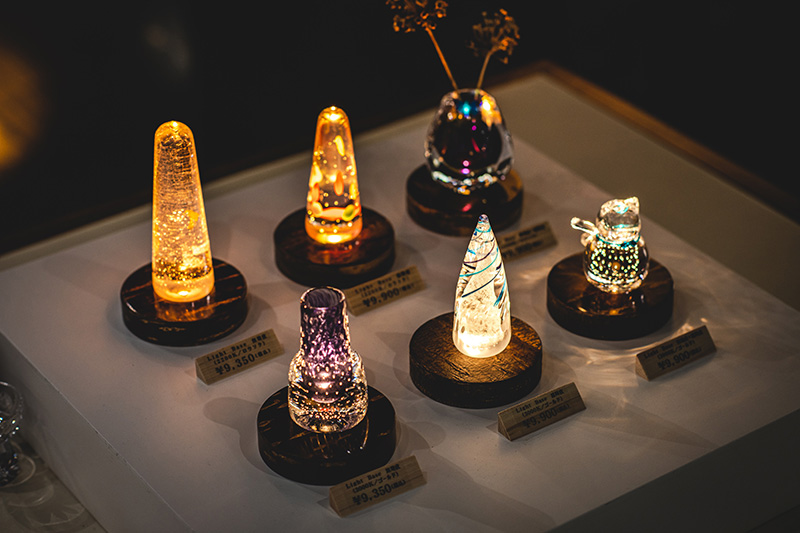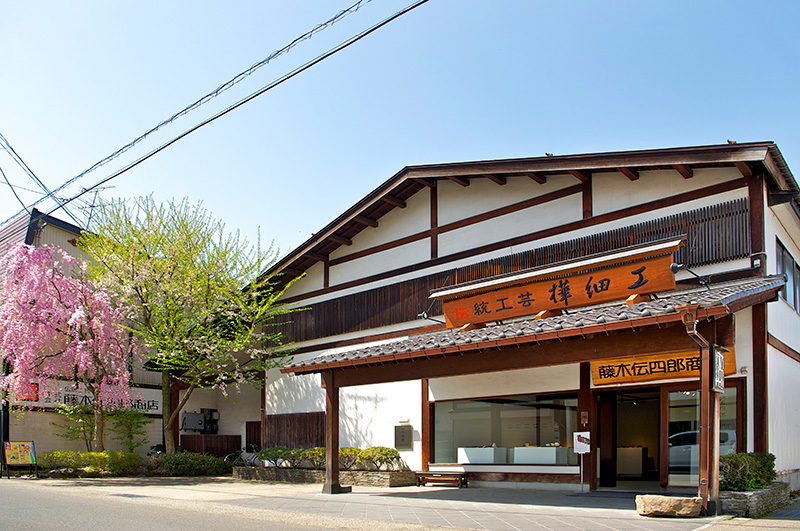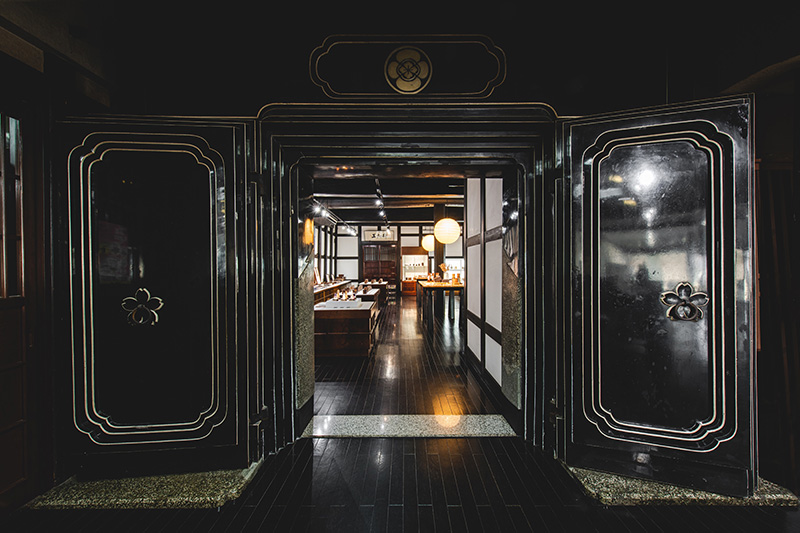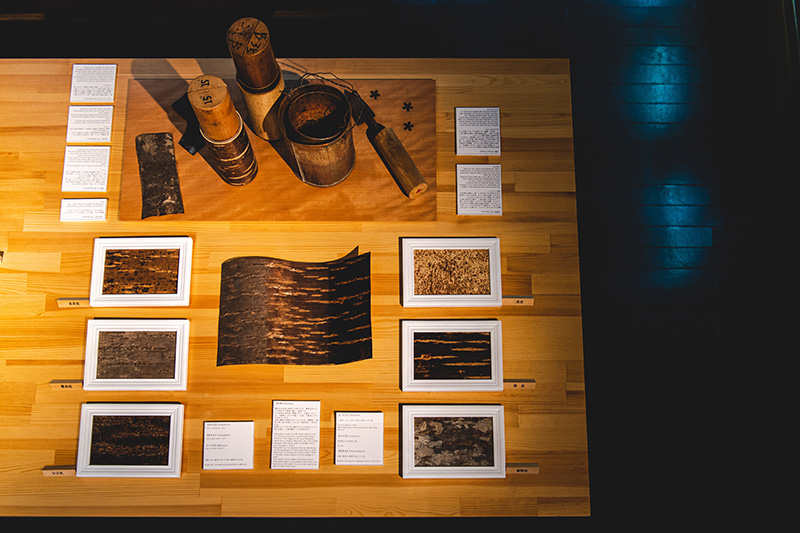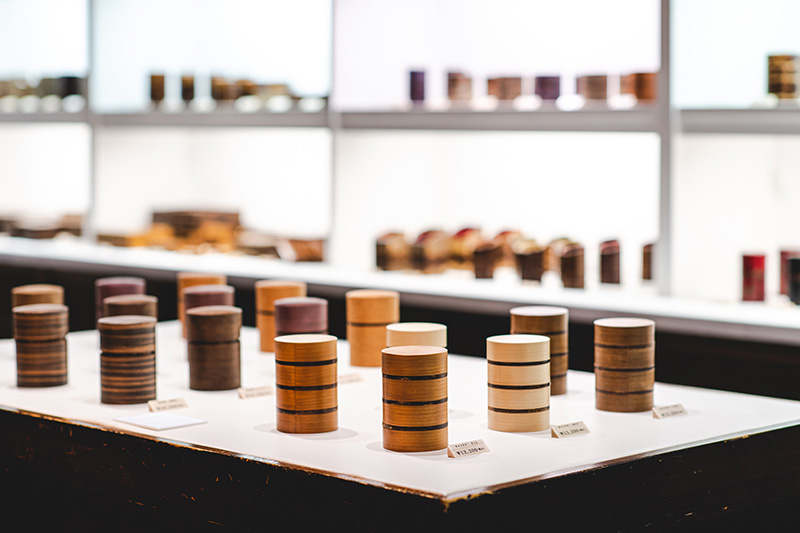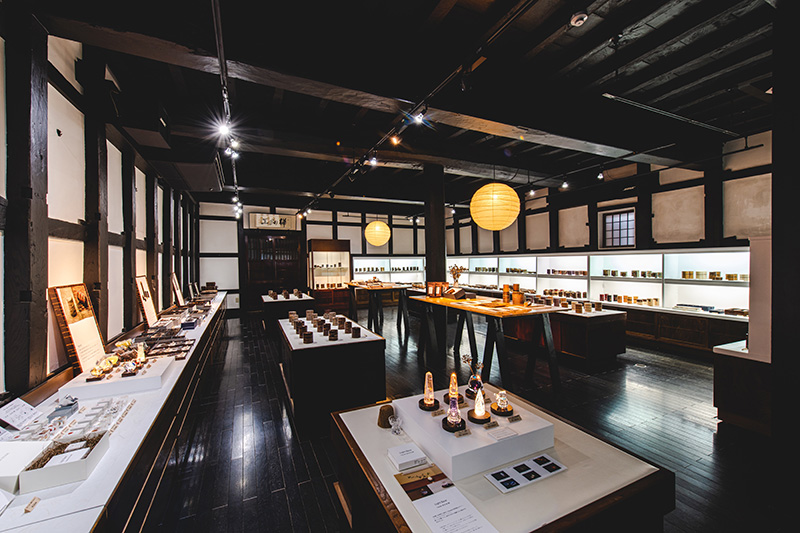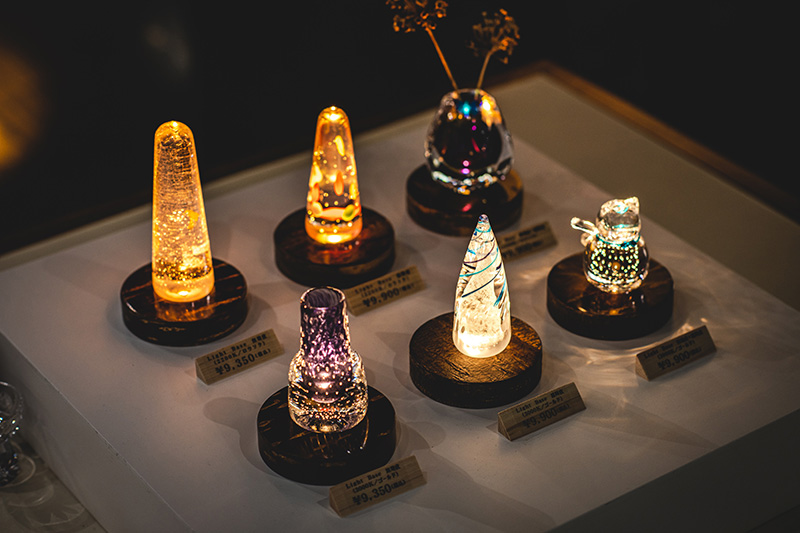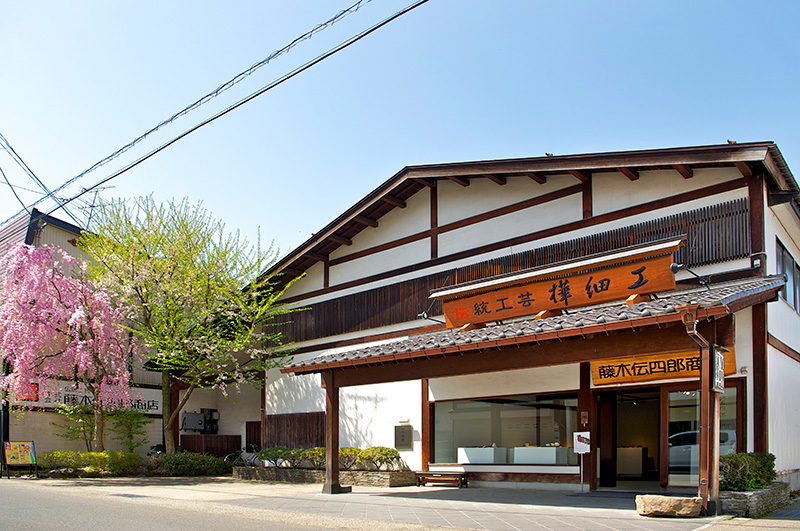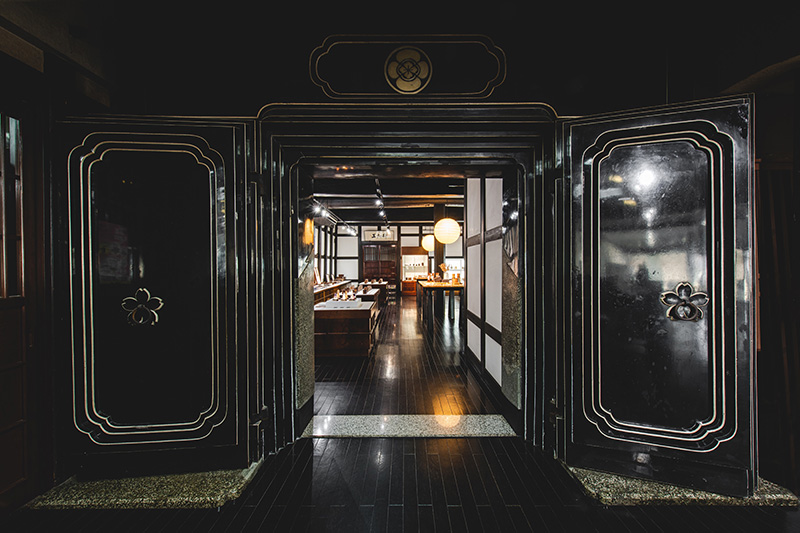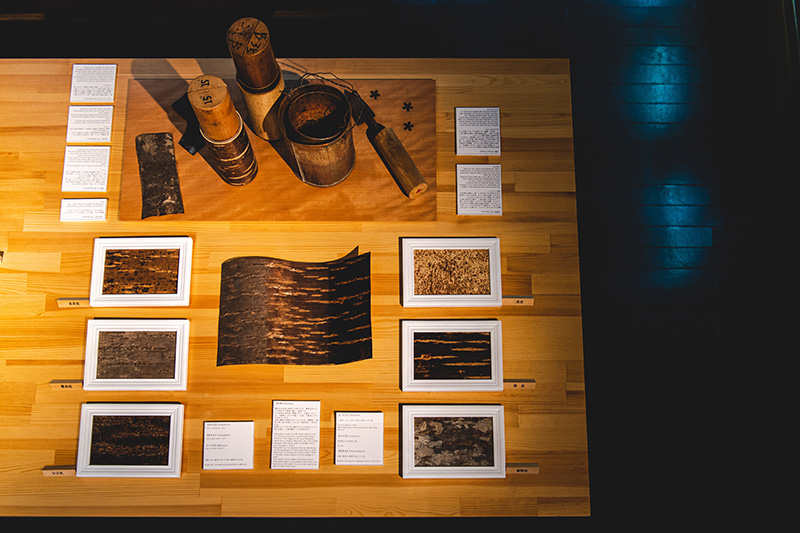 Established in 1851, Fujiki Denshiro Shoten has been crafting cherry bark ware for seven generations. They still craft the pieces that have been passed down through the family line, but they also design new pieces in line with their motto: "tradition is innovation." The store reflects this with an interior that has been renovated but makes the most of the features of the storehouse built at the time the business was established.
Cherry bark ware is made using one of three processes. In the katamono process, thin strips of cherry bark and wood are painted with natural glue and wrapped around a wooden mold, then adhered together with a heated iron. Tea canisters are one such example of this process.
To make tatamimono, the artisan glues together layer after layer of polished cherry bark, and carves and polishes the resulting thick block. The beautiful layered pattern of the cross section achieved with this technique lends itself to use in items such as broaches and pendants.
The last method is known as kijimono. This technique sees strips of cherry bark glued to a wooden box that serves as the underlying base. A high level of skill is demanded for each of these processes as the artisan uses natural materials in all three.
Currently Fujiki Denshiro Shoten is promoting their light bases produced in collaboration with twodo, an Akita-based lighting brand. In this new lighting concept, a sculpture in glass or acrylic can be placed on the light base to turn it into a light source. Your favorite small article can be transformed into an even more stunning interior design piece.
Fujiki Denshiro Shoten
5
Drink international award-winning beer at the Tazawako Beer Restaurant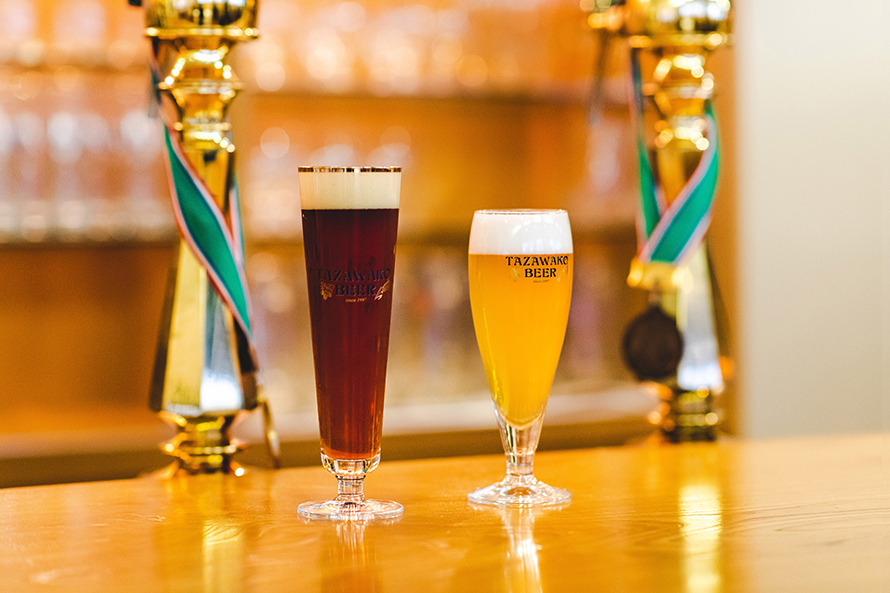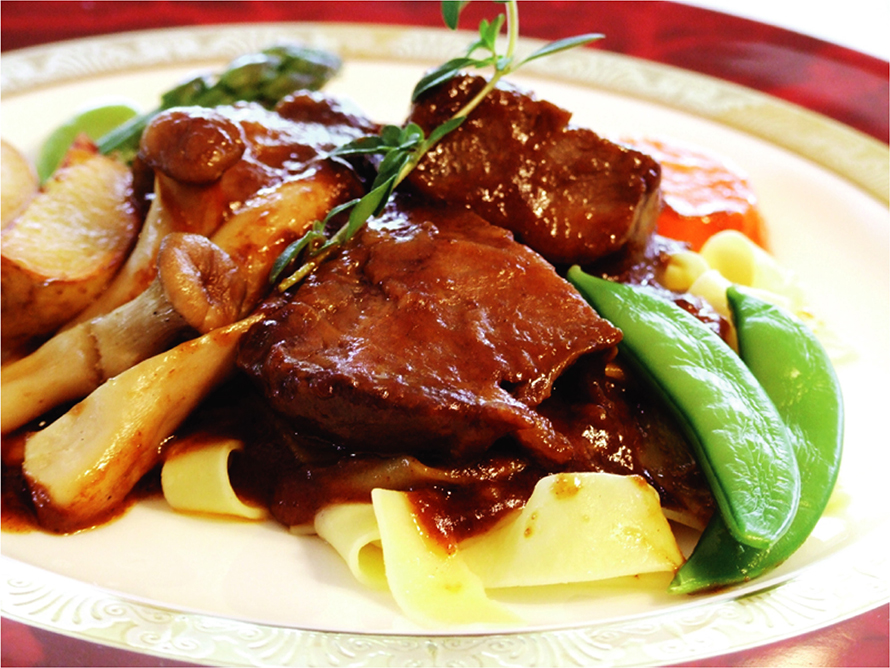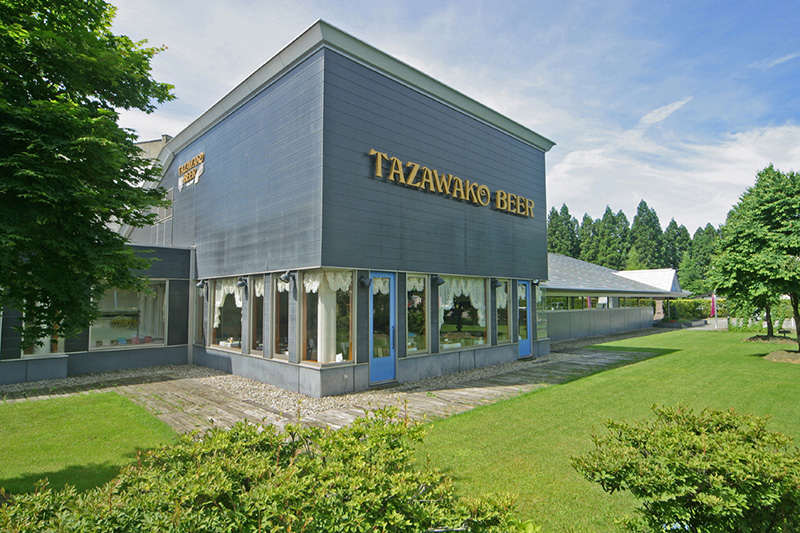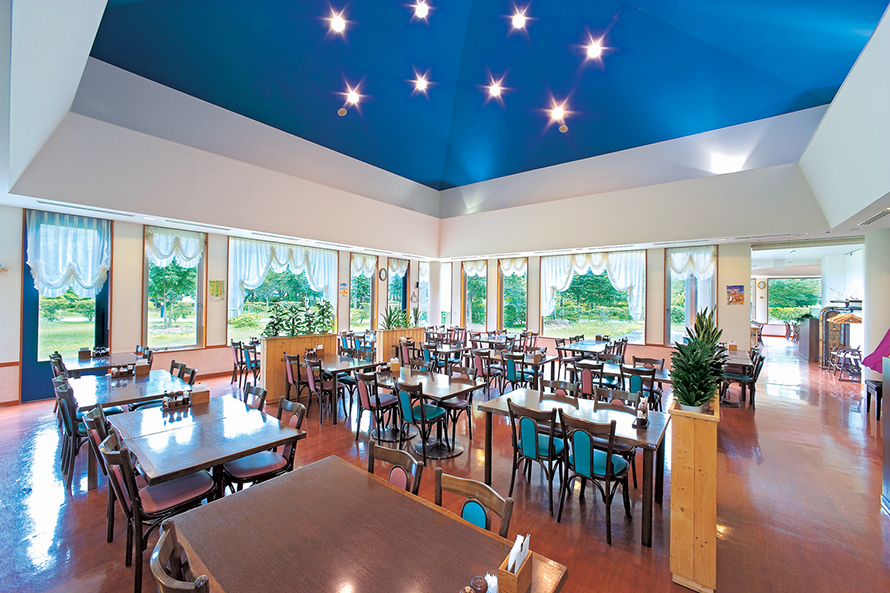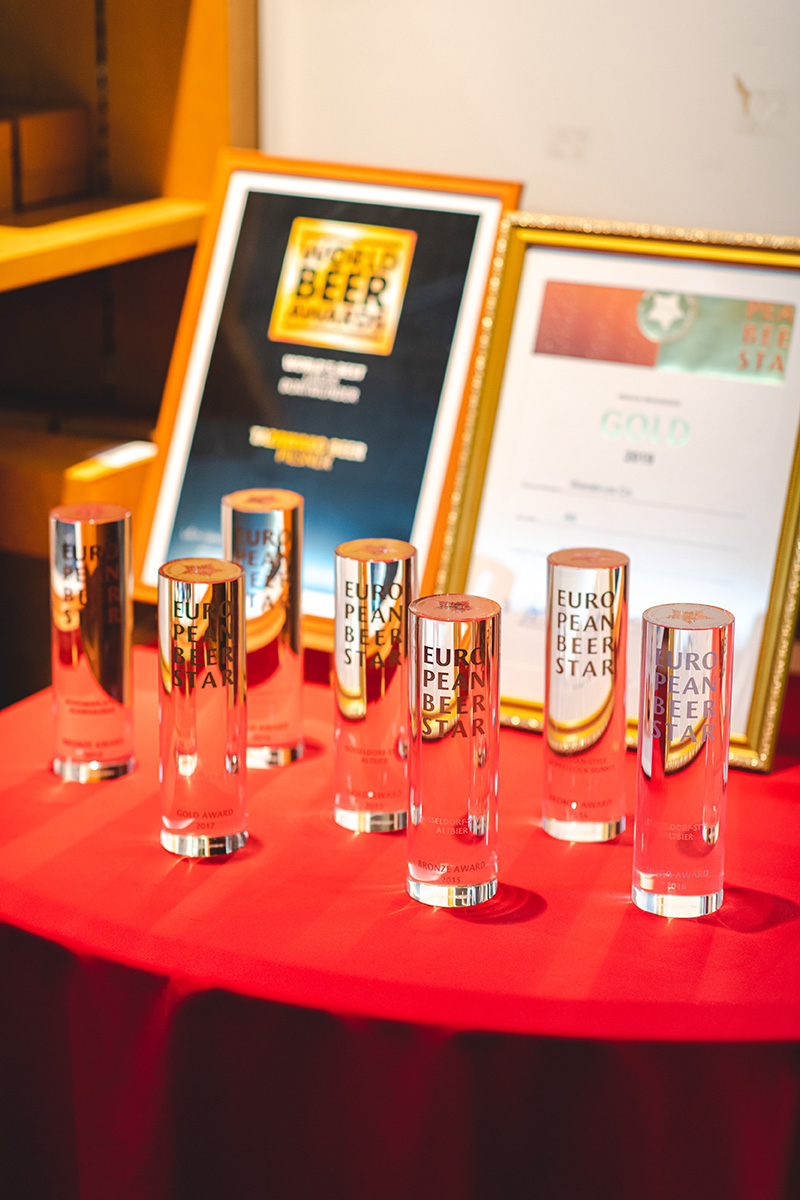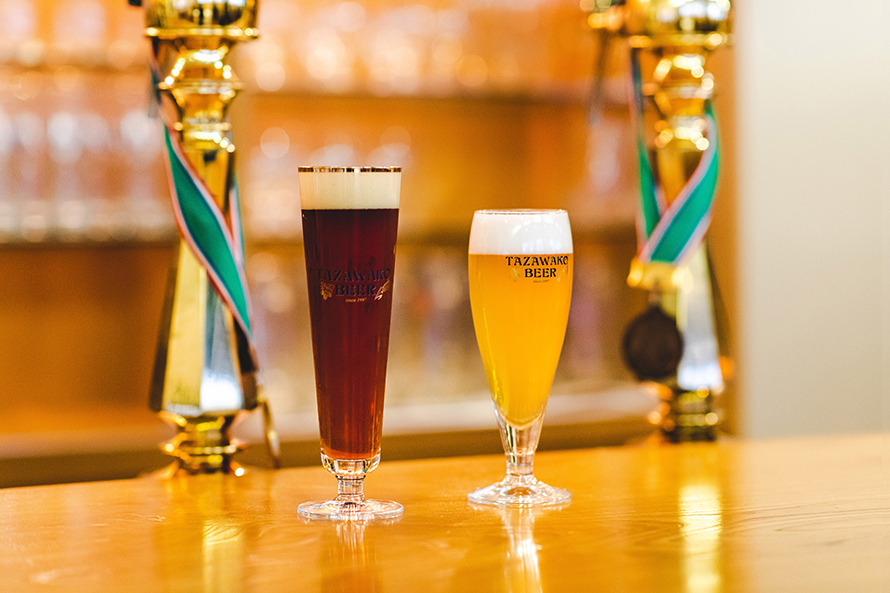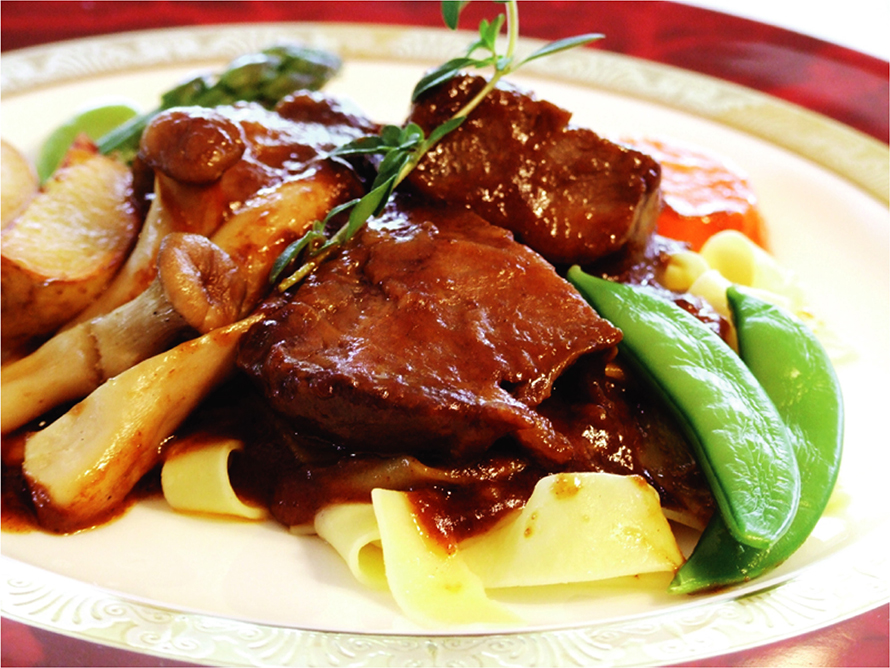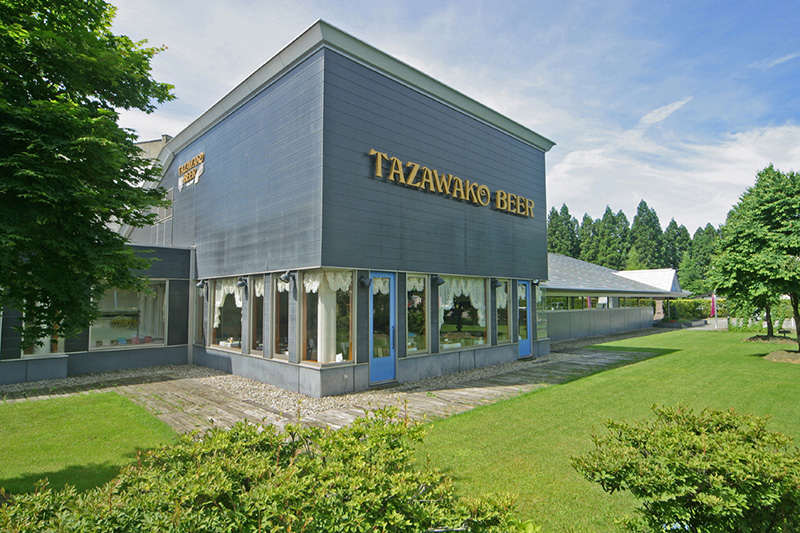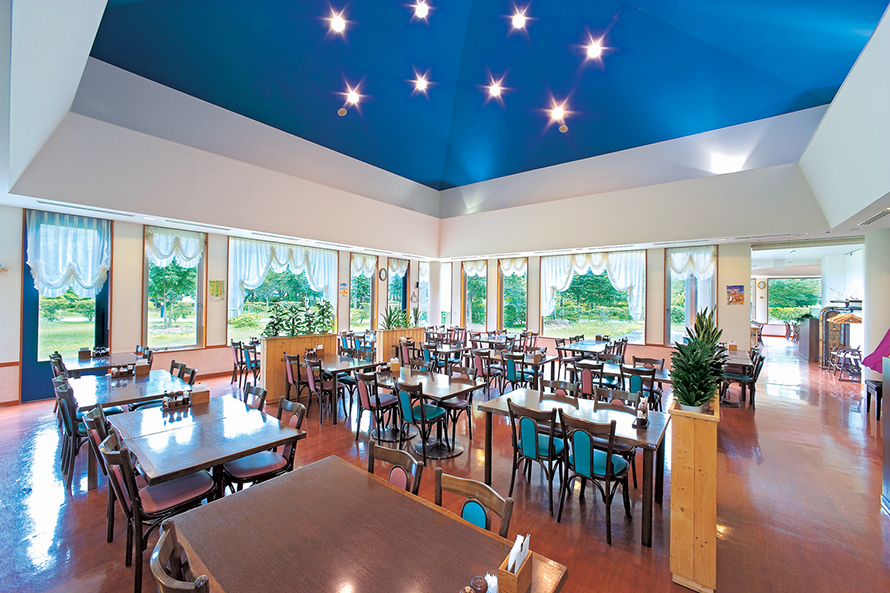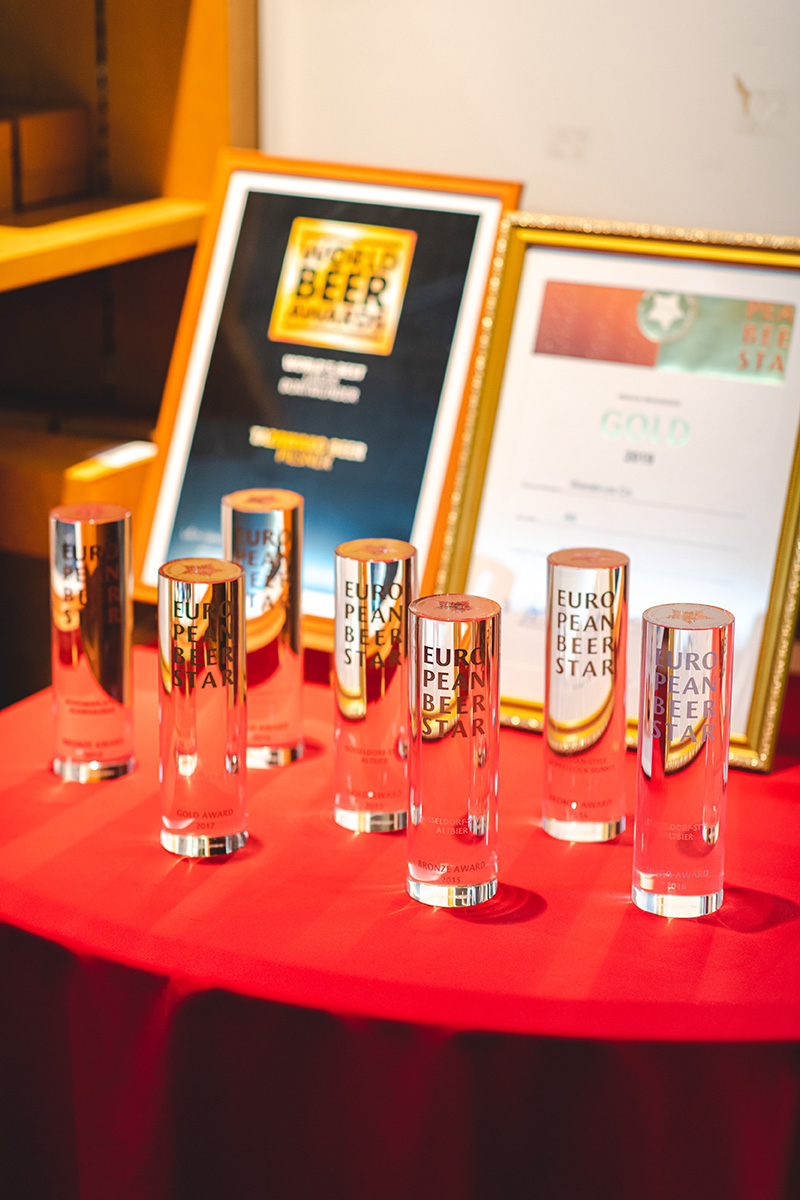 At the foot of the Wagasankai mountain massif, which sports peaks that extend over 1,000 meters, sits Akita Art Village. Created by Warabiza, a theater troupe that performs productions based on traditional Japanese performing arts, this art-themed tourist complex is home to a theater, hot spring and accommodation facilities, and Tazawako Beer Restaurant.
Tazawako Beer, the craft beer made by Warabiza, uses superior quality German malt and top-quality Czech Saaz hops and is brewed according to processes developed in Germany, the home of beer. The resulting beer has achieved global renown for its delicious flavor, receiving a raft of awards over the years, including gold at both the World Beer Awards 2019 and the European Beer Star competition.
The restaurant adjoining the brewery serves dishes that pair well with beer, with meat dishes being their specialty. The "carbonnade with gold award beer," featuring wagyu beef stewed in Tazawako's winning altbier, will have you hooked with its melt-in-the-mouth tenderness and umami.
Tazawako Beer Restaurant
6
Banish the day's fatigue with a night at Tamachi Bukeyashiki Hotel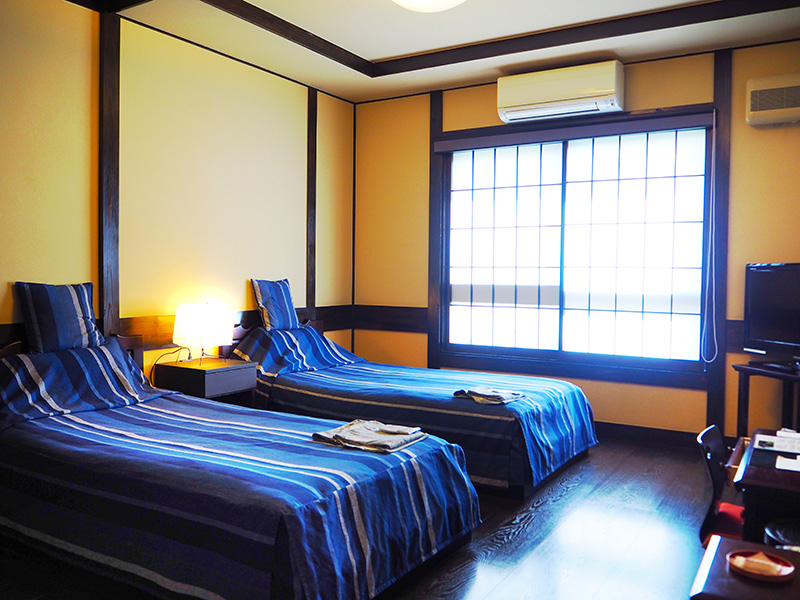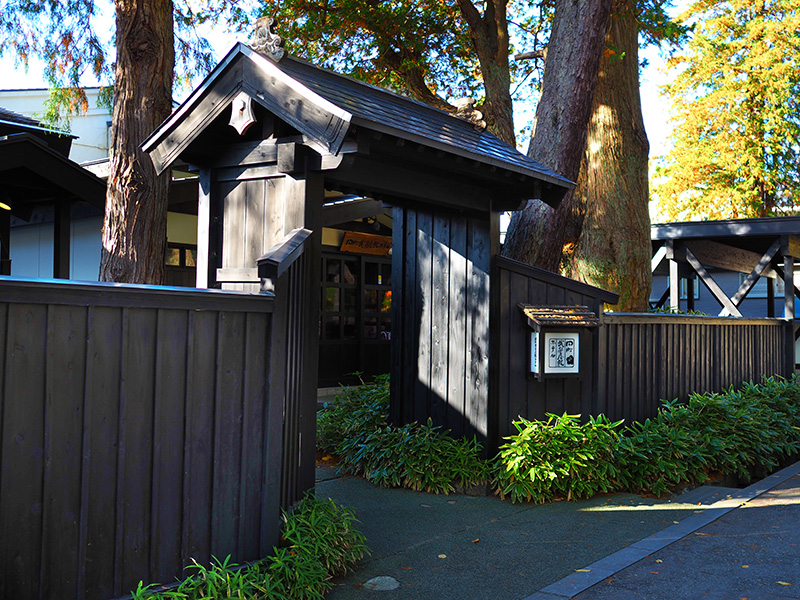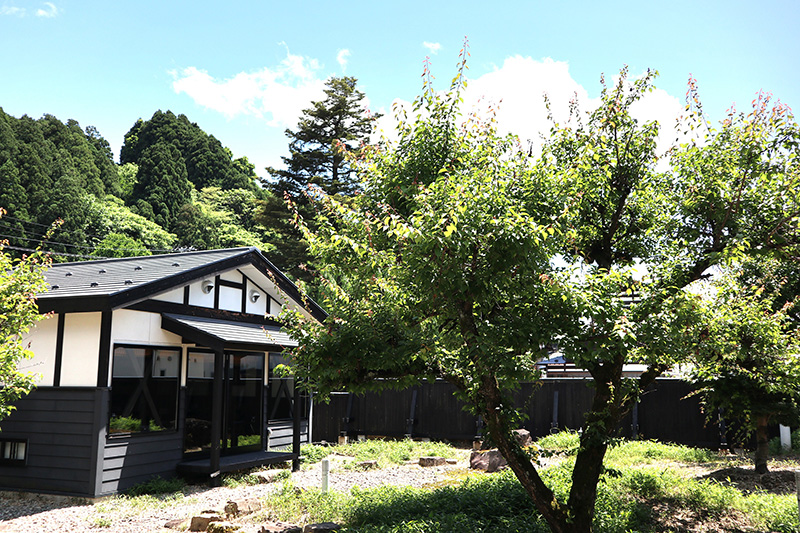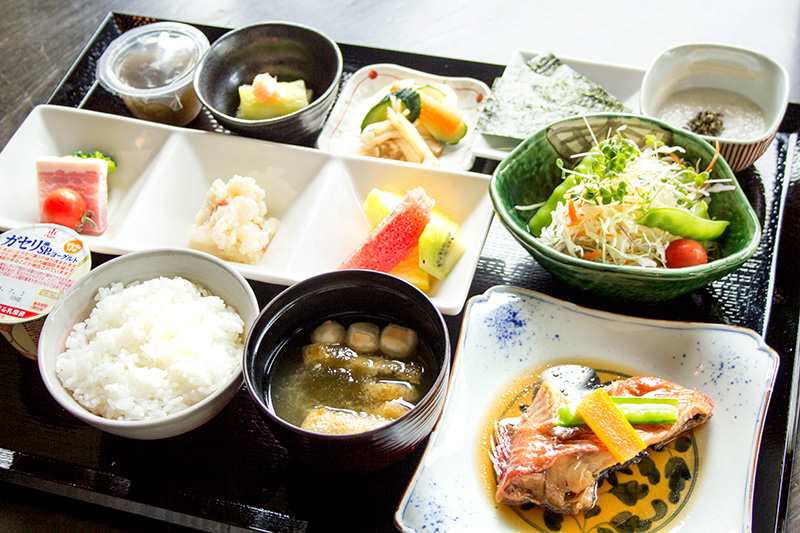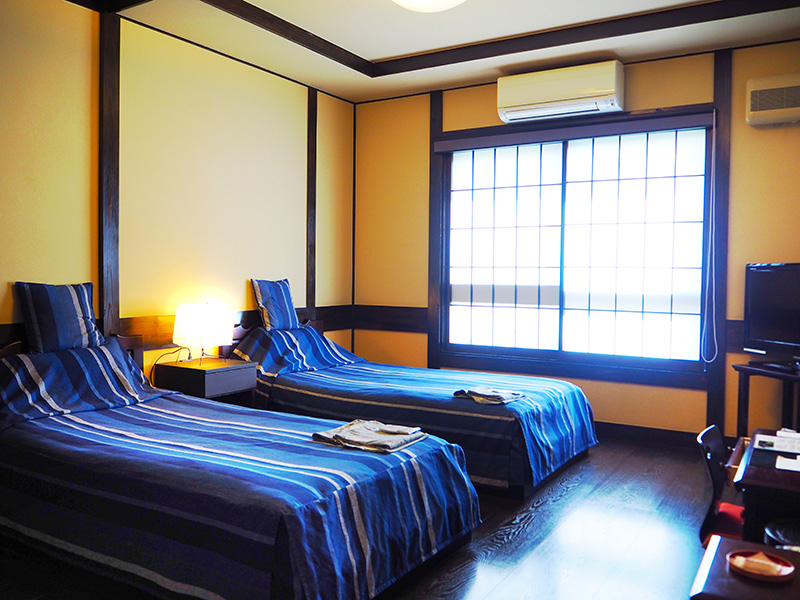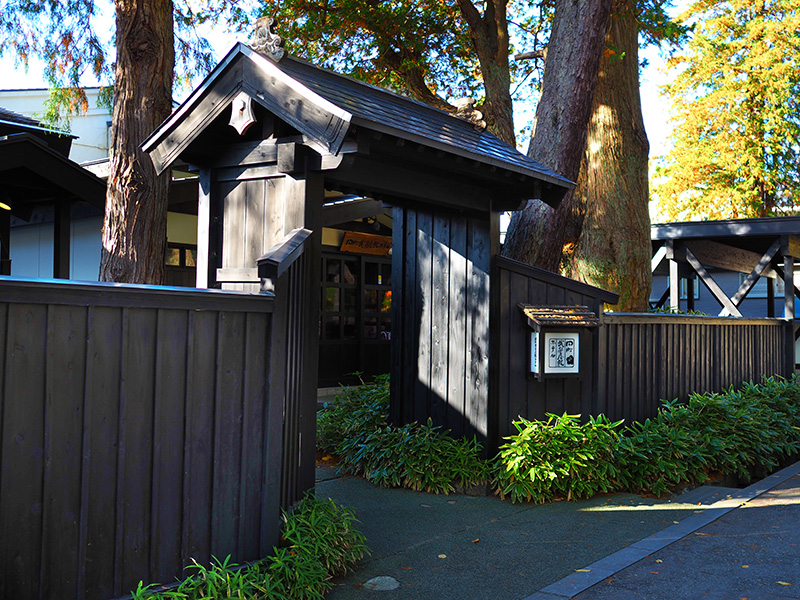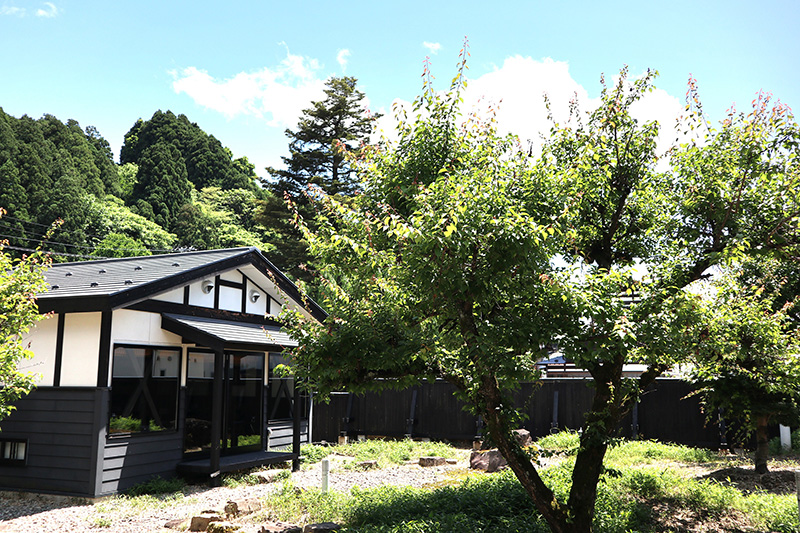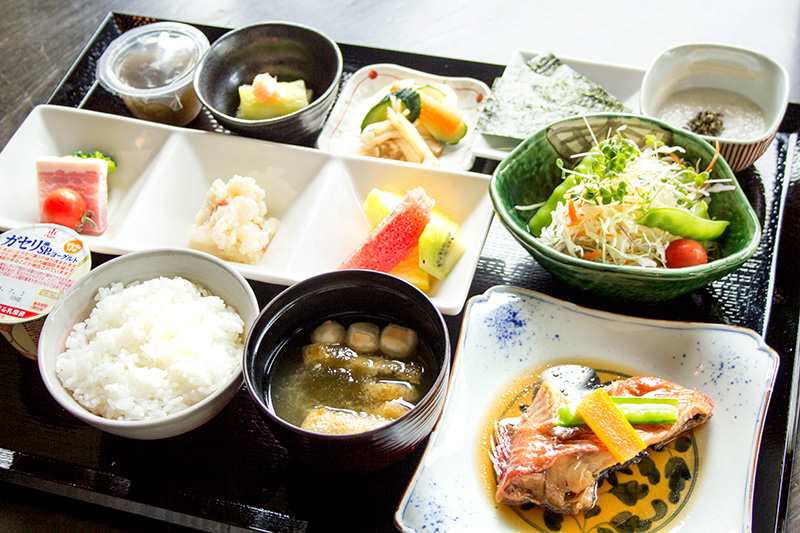 Visitors arriving at the Tamachi Bukeyashiki Hotel are greeted by the sight of what could be called the symbol of samurai residences — the black wooden fence and large sakura tree. Excitement builds before you even enter the gates.
In the guest rooms, western-style beds replace tatami and futons, but the interior design achieves an unfussy tranquility that feels very Japanese. The windows onto the inner courtyard reveal stunning seasonal views of plum blossom in early spring, lush green bamboo leaves in summer, and snowscapes in winter, creating scenes of unhurried relaxation.
Breakfast is a Japanese-style set meal replete with Akita produce – glossy freshly-cooked rice, miso soup made with Akita miso paste, Kakunodate natto (fermented soybeans) made locally, grilled fish, and other local delicacies.
Tamachi Buke-Yashiki Hotel
"Getting around Approx. 1 hour by shinkansen and bus"
7
Gaze at nature's seasonal charms from onboard the Lake Tazawa Excursion Ship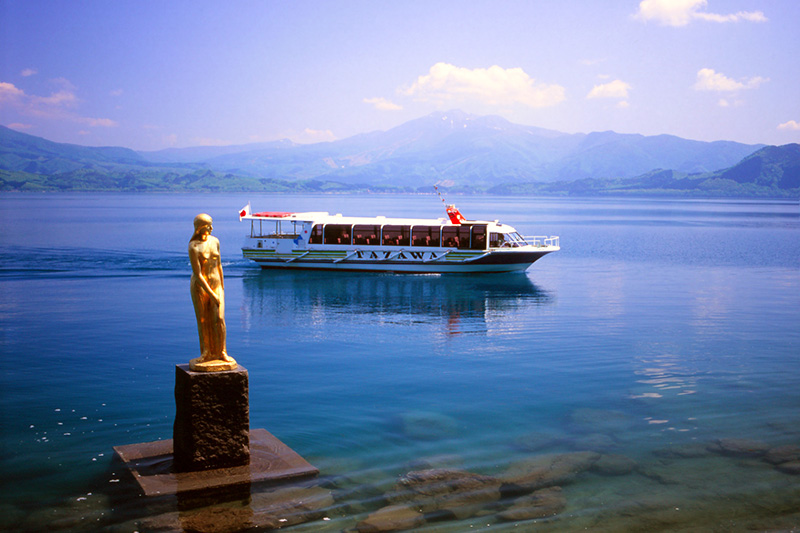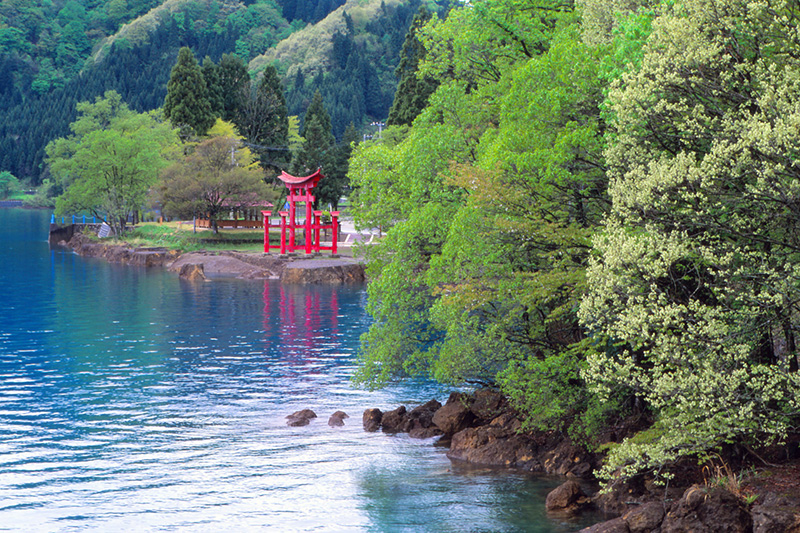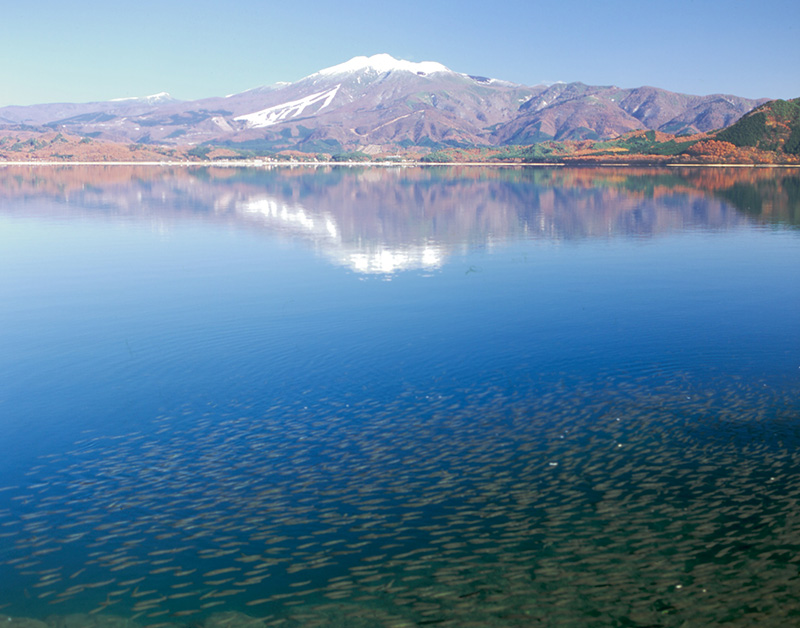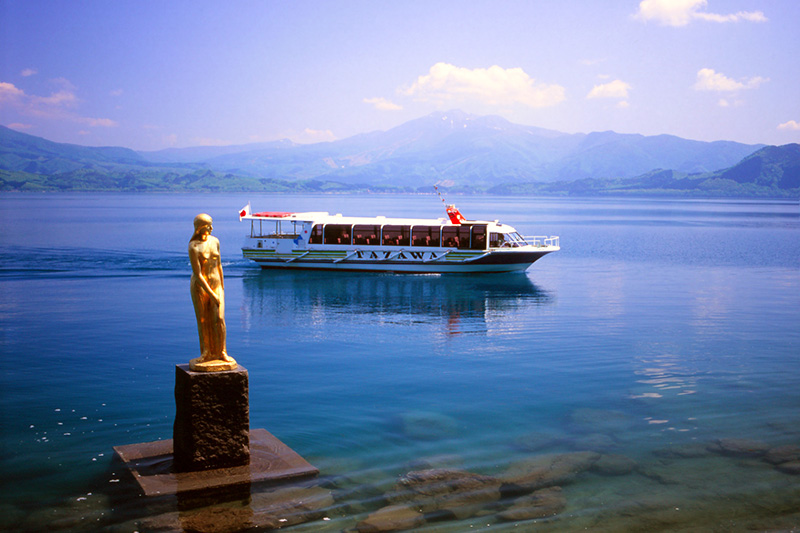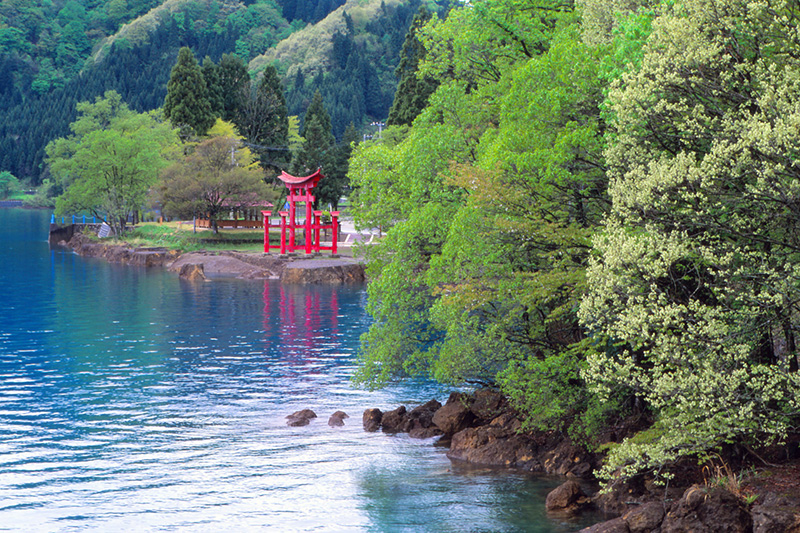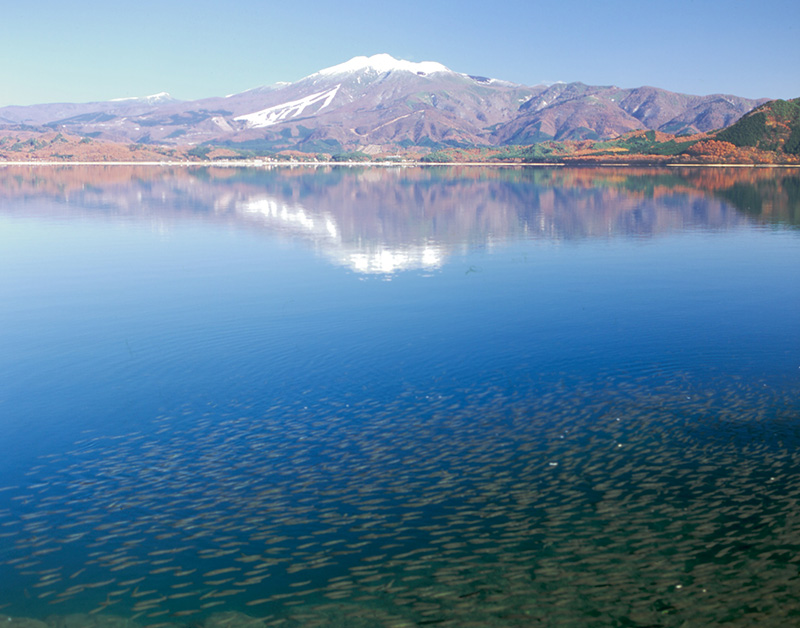 With a depth of around 400 meters, Lake Tazawa is the deepest lake in Japan. The azure blue of the lake's surface provides a beautiful contrast with the spring greens, fall reds, and other shades which tint the shores from season to season.
The history of Korakukan is closely related to the Kosaka Mine, known as one of the three largest mines in Japan. To provide entertainment for miners in their spare time, this wooden theater was set up to show superb Kabuki One of the sights to look out for on the 40-minute-odd journey that loops its way around the 20 km Lake Tazawa shoreline is the Goza-no-ishi Shrine. You will find yourself reaching for your camera at the otherworldly sight of the vermillion shrine gate at the water's edge reflected in the lake. by various troupes.
Legend has it that Tatsuko, the woman to whom this shrine is dedicated, had an overly strong desire for eternal beauty that led to her being transformed into a dragon. Having done so, she sunk down into the waters of Lake Tazawa, becoming the lake's guardian.
Tazawako Lake Pleasure Boat
8
Tour over 10 different types of hot springs at Nyuto Hot Spring Village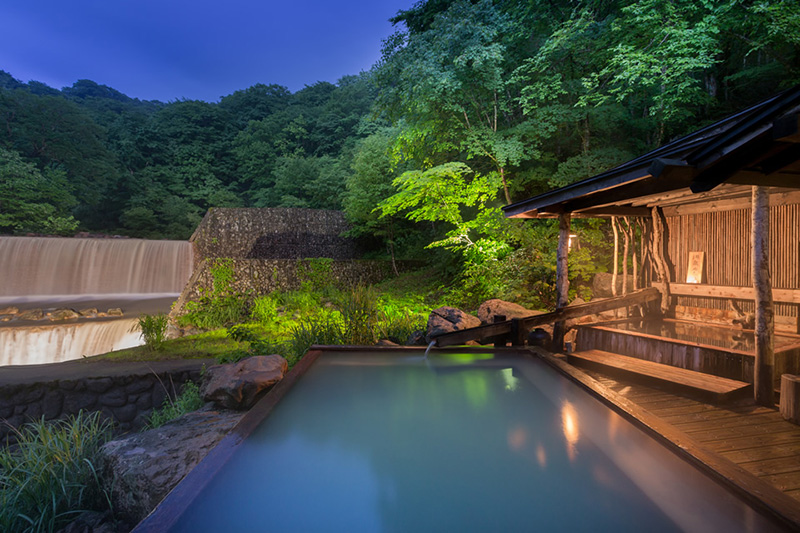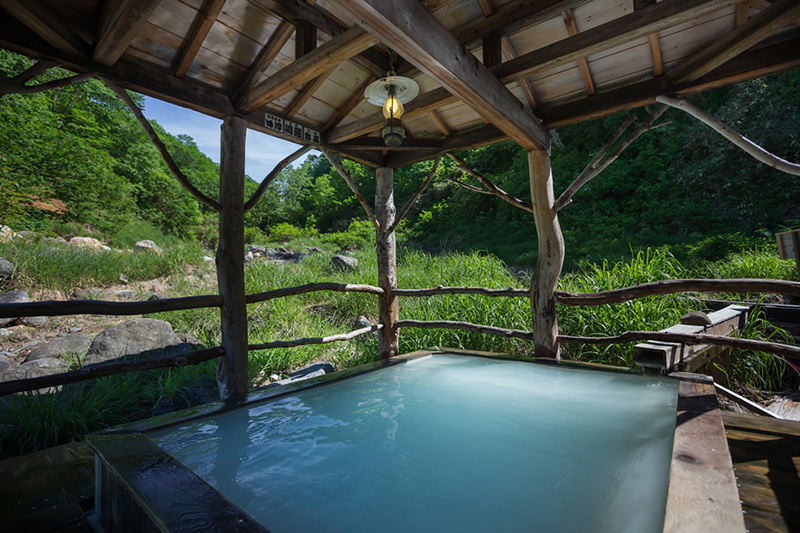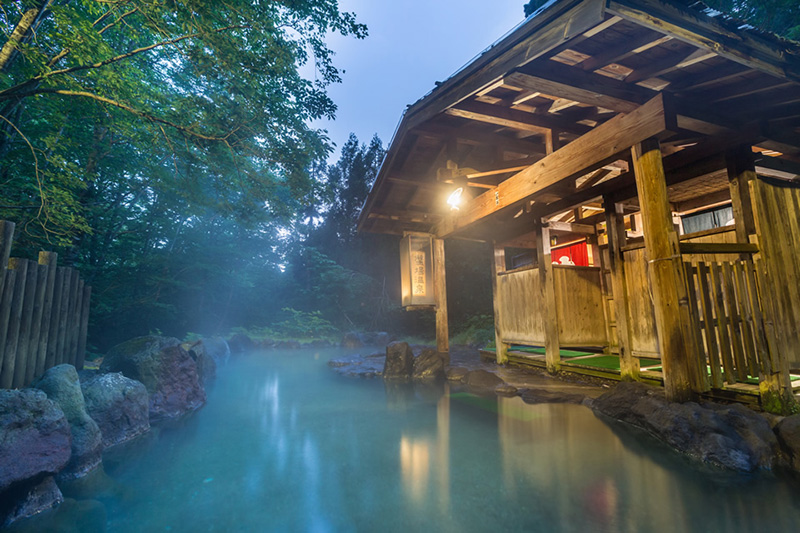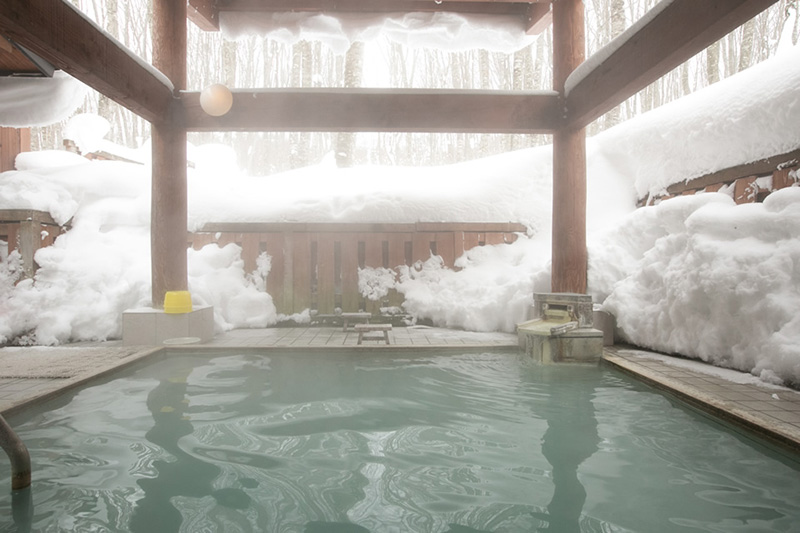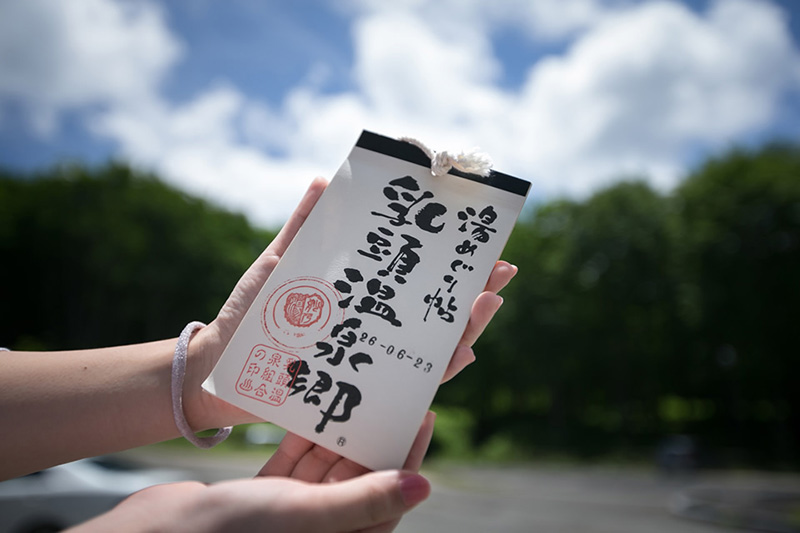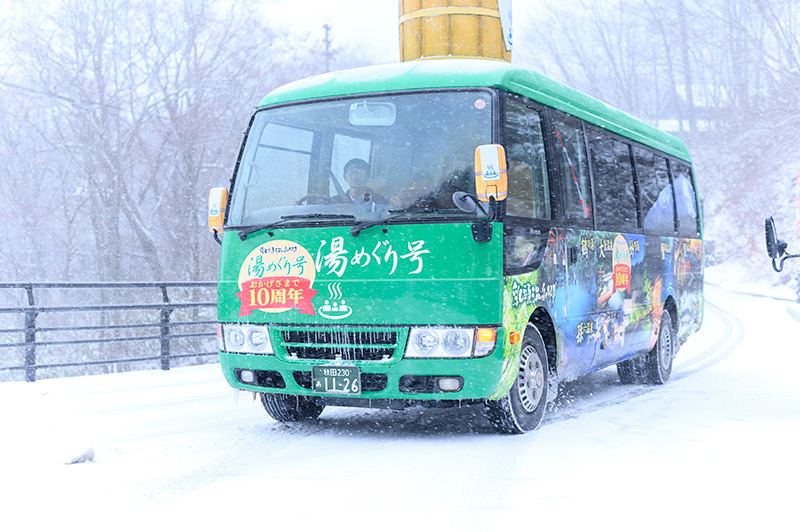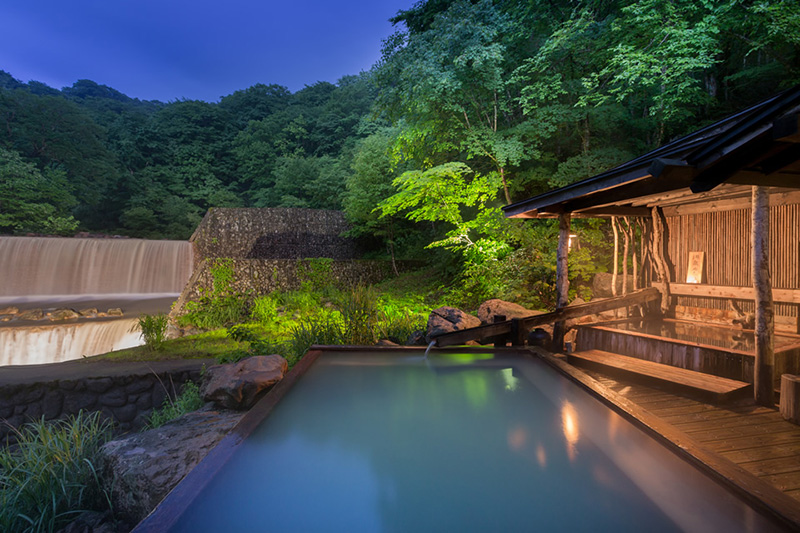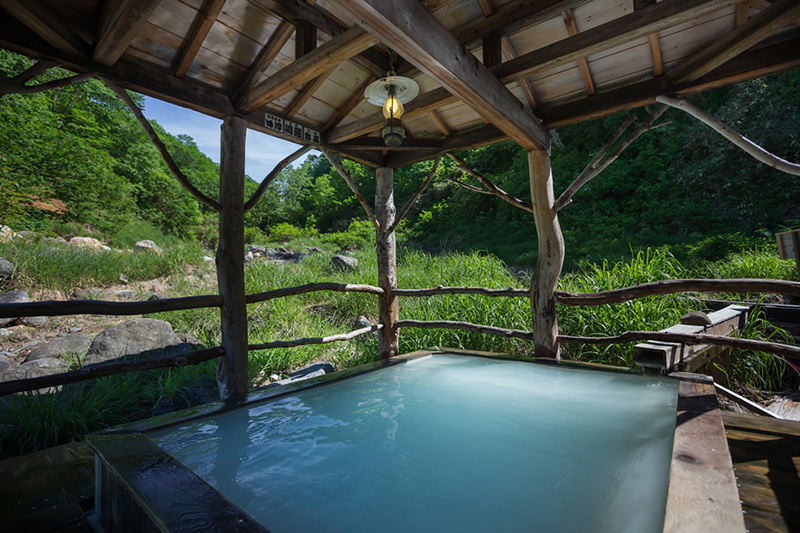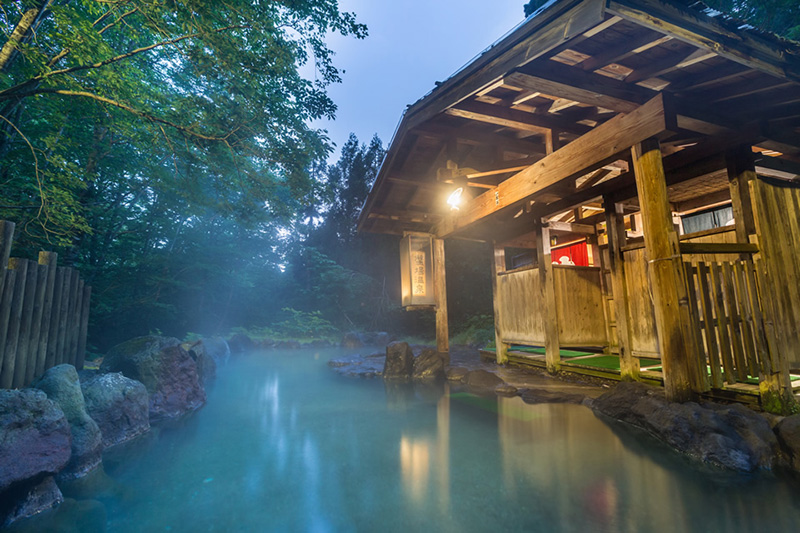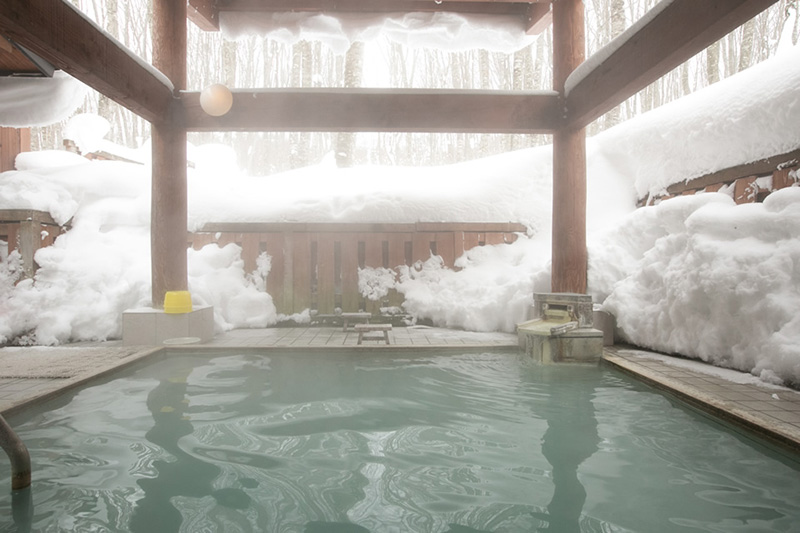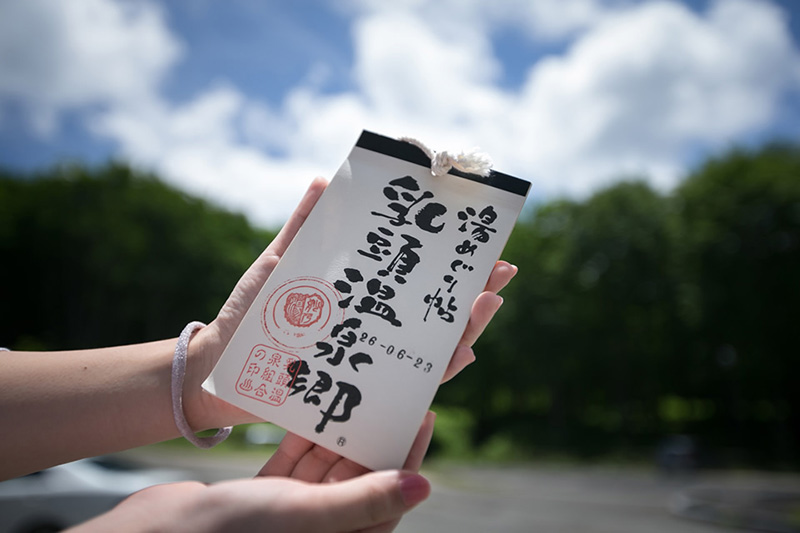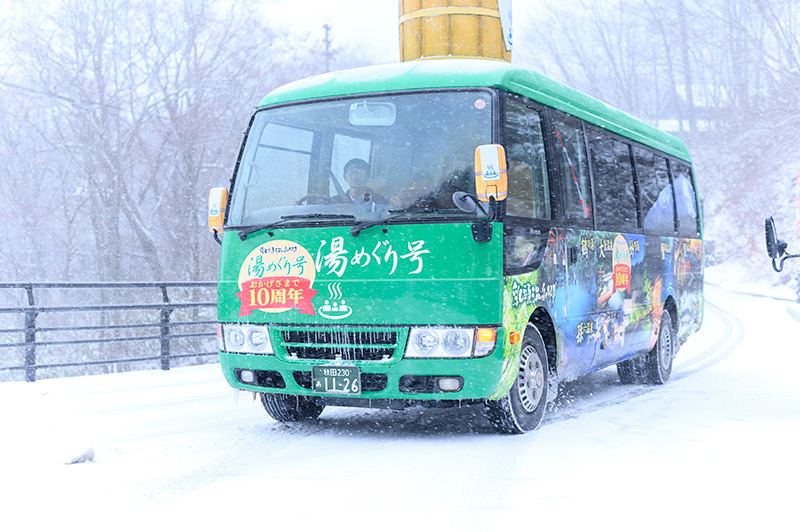 Nyuto Hot Spring Village sits at the foot of the 2,066-meter-high Eboshi Peak. Large numbers of people from all over Japan visit this village nestled deep in a beech forest that feels truly secluded with its seven ryokan (traditional Japanese-style inns), each fed by their own hot spring source, dotted here and there amongst the woods.
From ancient times Japanese people have believed that the waters have therapeutic properties, and those who were ill or injured would bathe in the hot springs to heal. Nyuto Hot Springs is one such place that began by offering a spa cure, and the oldest hot spring ryokan here is said to have a history that dates back to the 17th century.
These seven ryokan provide over 10 different types of baths between them, and the colors highlight the difference, ranging from milky white to a reddish brown. Each one also offers a different type of efficacy, from beautiful skin, to rheumatism, to high blood pressure.
Visitors making an overnight stay at any of these ryokan can purchase an "Onsen Passport" (1,800 yen) that provides entry to the hot springs at all of the facilities. The village also operates a loop bus called the Yumegurigo, that connects each of the ryokan. We invite you to soak in a range of different baths and enjoy the experience of hot springs in natural surroundings.
Nyuto Hot Spring Village
Tsuru-no-yu Onsen
Nyuto-Onsen Tae-no-Yu
Kuroyu Onsen
Ganiba Onsen
Magoroku Onsen (hot spring)
Oogama Onsen
Kyukamura Nyuto-Onsenkyo
9
Experience the luxury of complete idleness at the mountain retreat of Tsurunoyu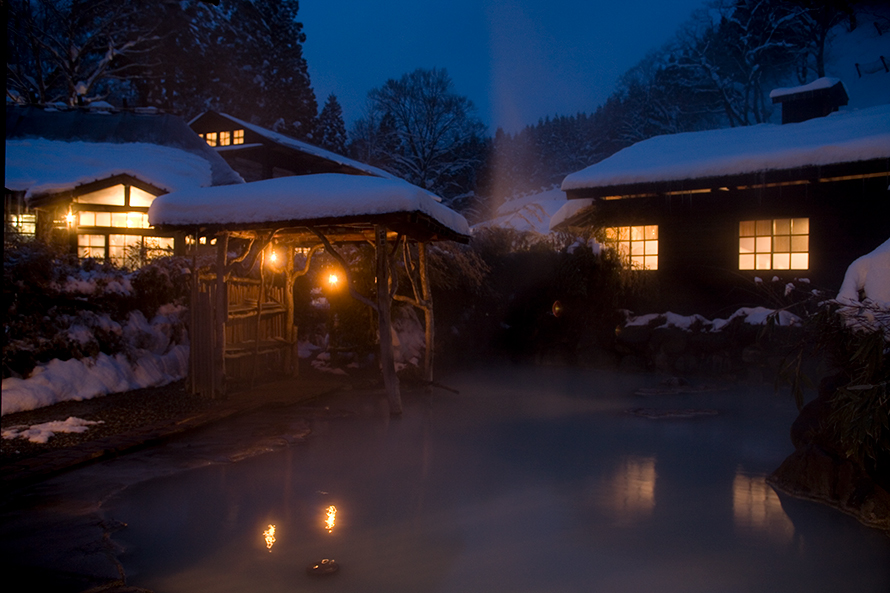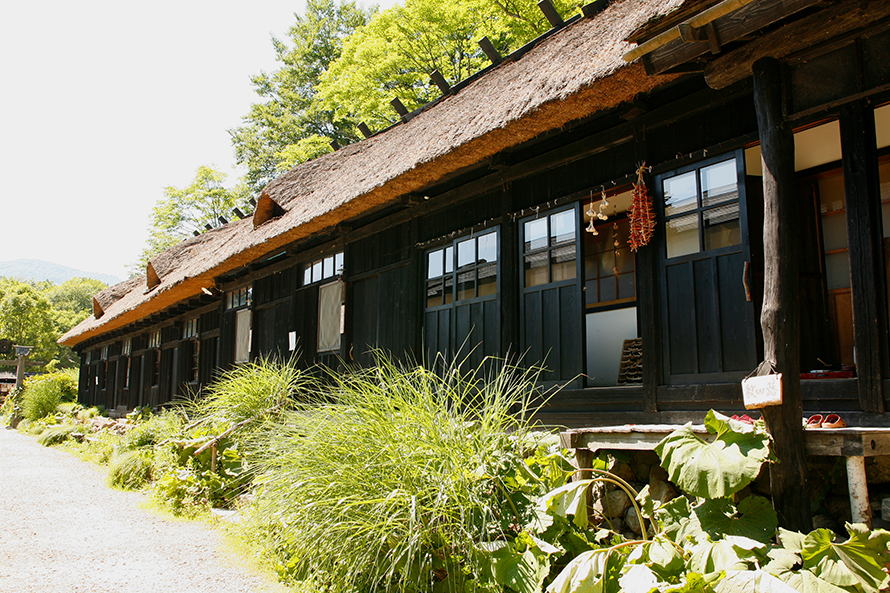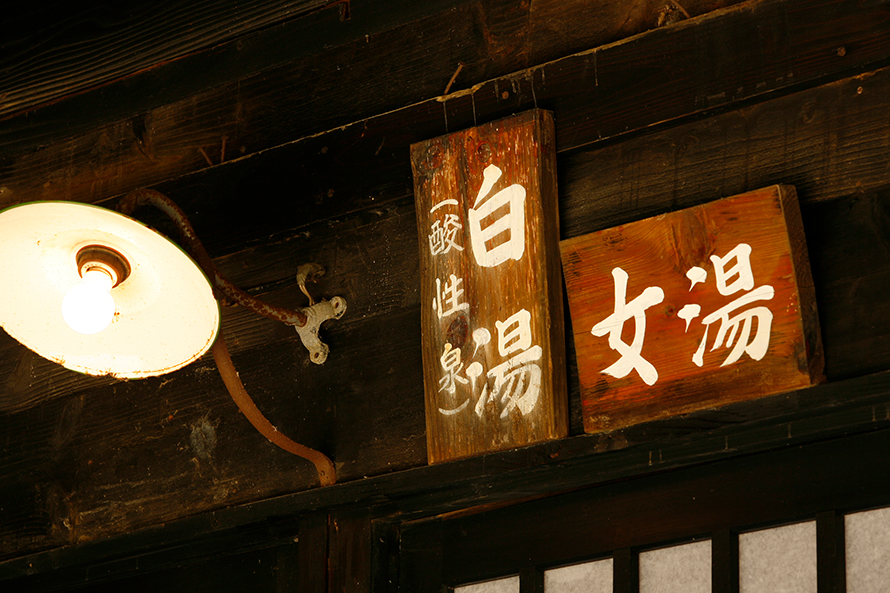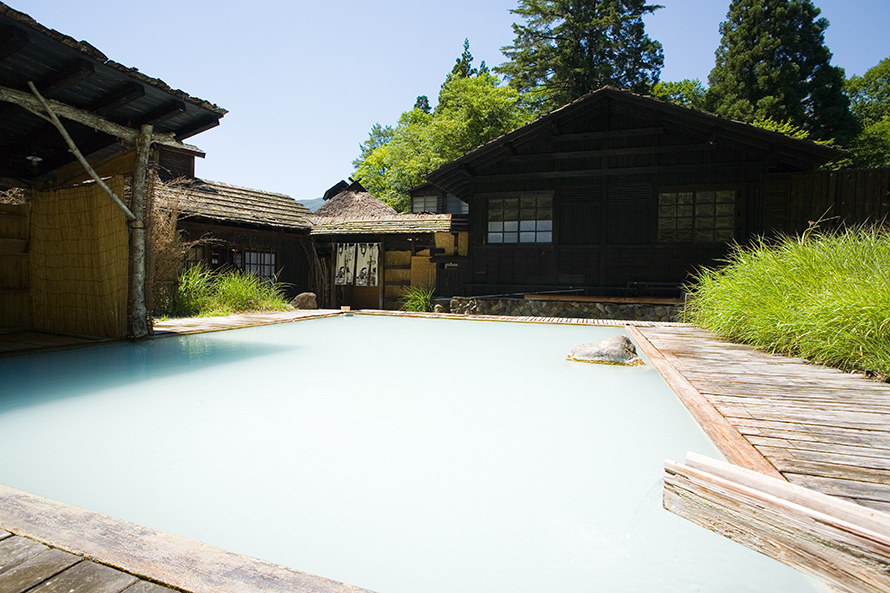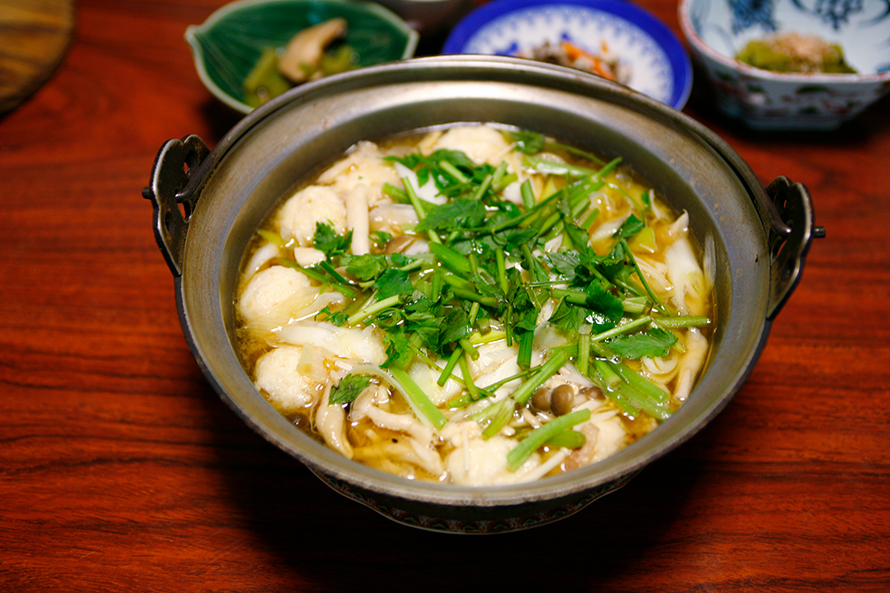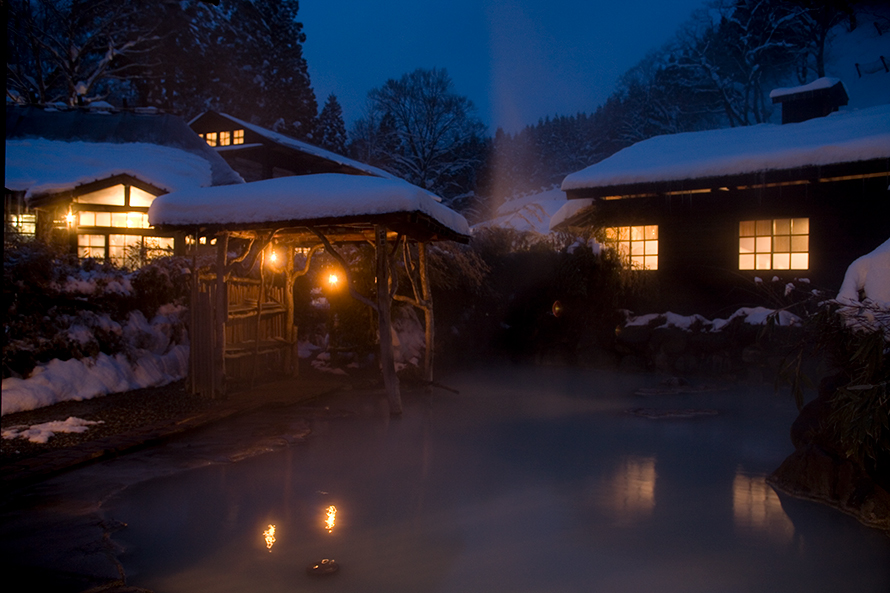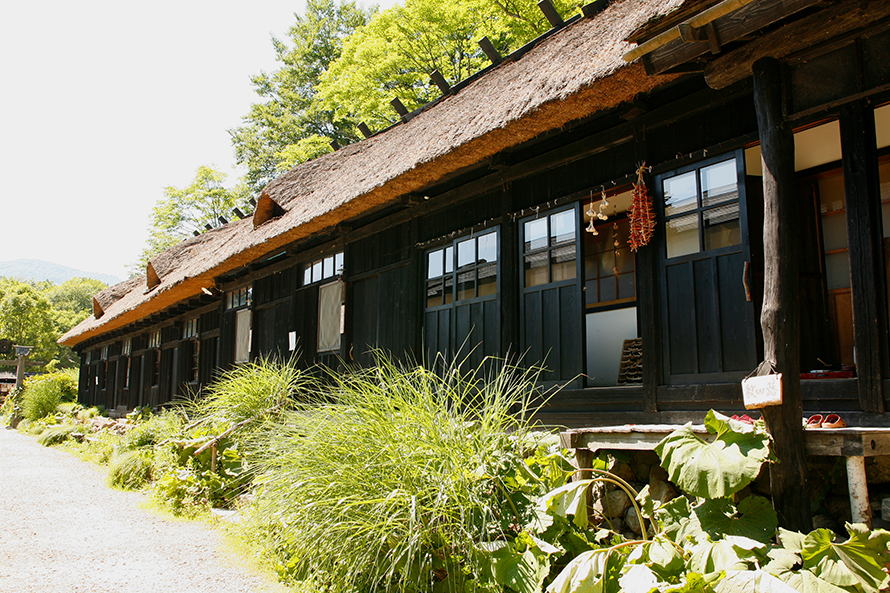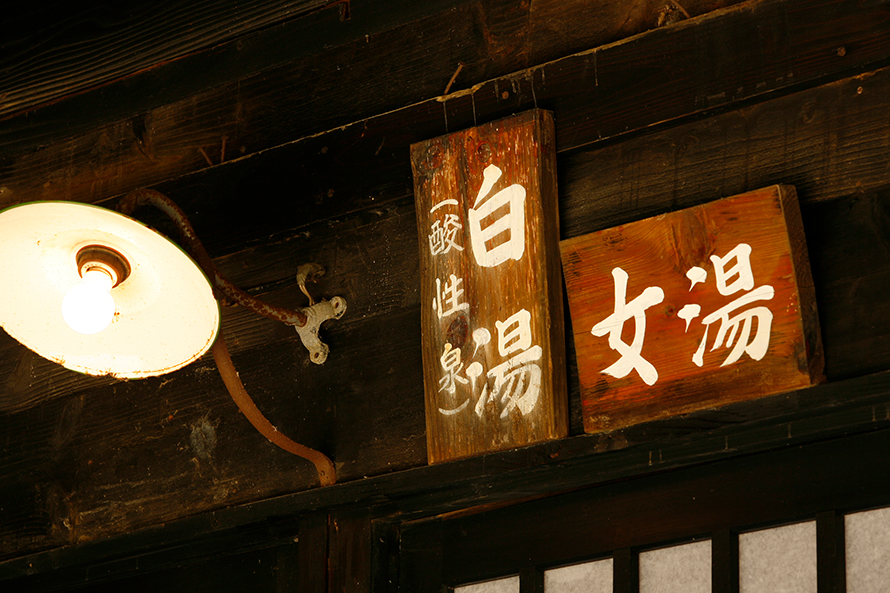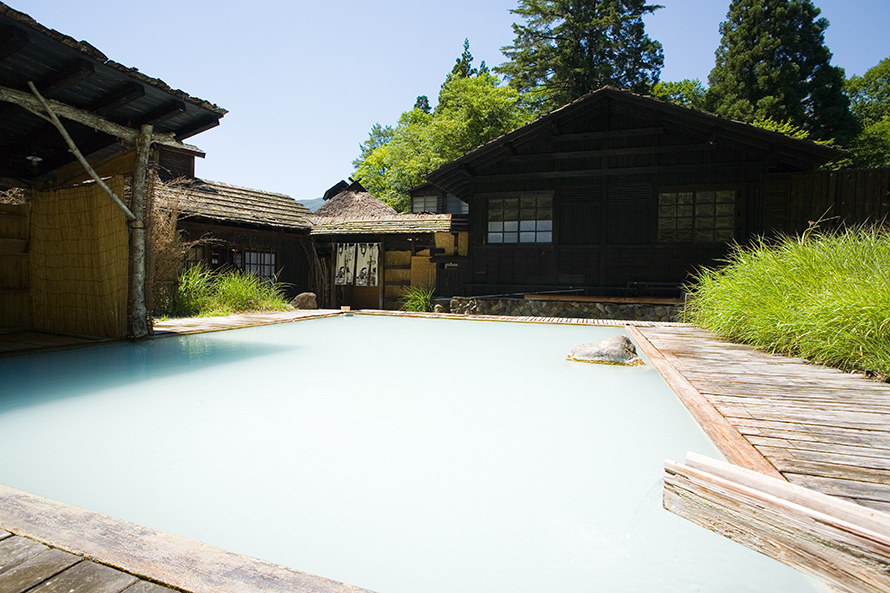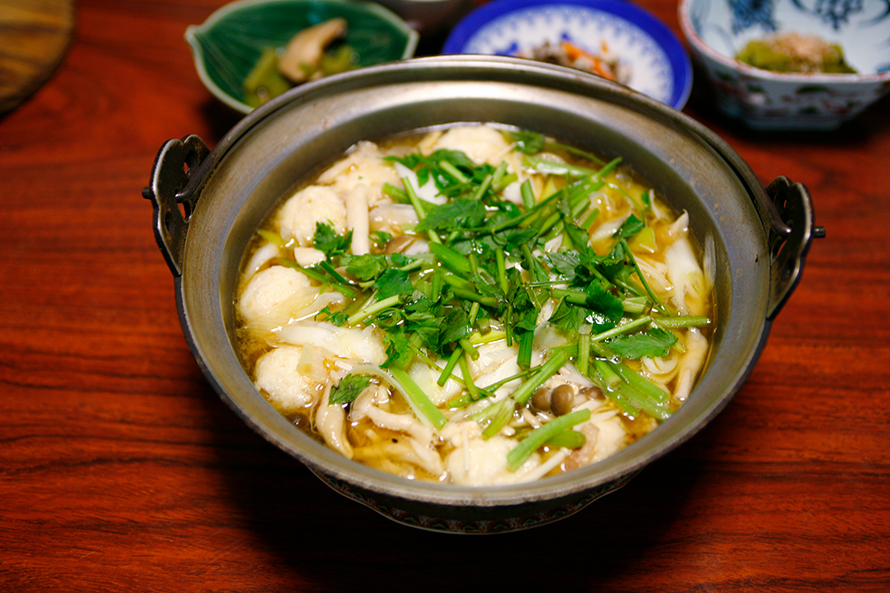 With a history dating back to the 17th century, Tsurunoyu is the oldest of the hot spring accommodations in the Nyuto Hot Spring Village. Of the buildings existing there today, the oldest is the Honjin, a nagaya, or long house, built in around 1860. So popular it's often booked out months in advance, the Honjin still contains a room that once quartered the samurai guarding the lord of Akita prefecture.
Tsurunoyu takes a lot of care to retain the atmosphere of an old-style mountain inn. Although buildings have been repeatedly extended and renovated, they are particular about using wood, and electrical cables are buried to avoid obstructing the view. Meals are also simple and wholesome affairs that make good use of local ingredients. A popular specialty is the mountain potato nabe, or hotpot, that features potato dumplings, pork and mountain vegetables simmered in miso.
Despite being so popular they receive requests to increase the number of guest rooms, this ryokan has taken care to ensure that it stays a place where guests can find relaxation. Guest rooms are free of radios and TV sets. Experience the luxury of doing nothing with those who are important to you.
Tsuru-no-yu Onsen