---
One of the greatest pleasures in traveling through Japan is learning the art of getting soaked. By that, I mean bathing in a hot spring (onsen), a pastime Japanese have enjoyed for centuries because of its many benefits for mind and body. Japan is a volcanic archipelago blessed by more than 27,000 hot springs, and one of the most celebrated is Nyuto Onsen in the Tohoku region. This seven-spring spa with traditional inns (ryokan) is located in rolling foothills about 45 minutes by car from Tazawako Station on the JR Akita Shinkansen Line. I recently visited Nyuto Onsen and met with Kyoko Sato and Kazushi Sato, two innkeepers who are committed to traditional onsen ryokan hospitality.
Meeting the charming okamisan at Taenoyu
Coming up from an elegant bow, Kyoko Sato looks resplendent in her kimono. It's sky blue with a pink and lavender floral pattern, matched with a cream-colored obi kimono belt. At 75 years old, Sato looks every inch the akita bijin (Akita beauty) and smiles demurely through crimson lipstick when she told so.
"Can you believe I was wearing this kimono in my twenties?" she chuckles, suddenly noticing a stray thread and pulling it out. "Oh, a tacking stitch! How rude! I'm so sorry."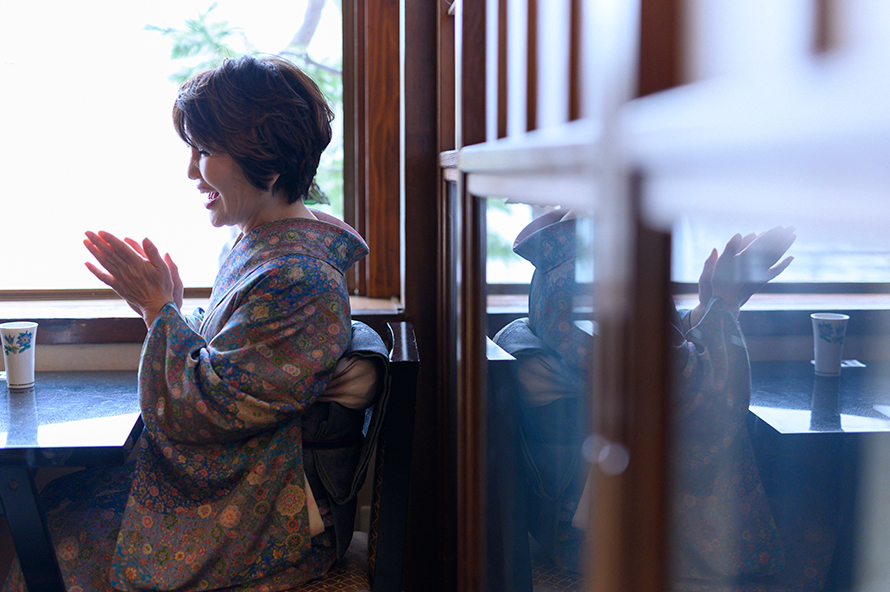 Vivacious and irrepressible, Sato is a force of nature. She's the okamisan, or proprietress, of Taenoyu, a deluxe hot spring inn (onsen ryokan) at Nyuto Onsen in Akita Prefecture. Equal parts charm and hospitality, Sato seems to embody everything enjoyable about Taenoyu, a secluded establishment on the banks of the Sendatsu River. In 1991, Sato took over Taenoyu from her family after her grandfather established the inn in 1942. A devout Buddhist who prayed under local waterfalls in winter, he named the inn after the Lotus Sutra; a statue of Kannon, the bodhisattva of mercy, stands outside the bathing area.


Guests come to Taenoyu to enjoy the rotenburo outdoor baths, including reddish-brown spring water and a large mixed-gender bathing area overlooking a roaring waterfall. The waters here are renowned for their beautifying effects on skin. In winter, the onsen is especially cosy as snow piles up as high as four meters outside.

"In particular, I wanted to create a place where hardworking women can relax and feel at home," says Sato. "As long as the people want to come, I'll be here to welcome them."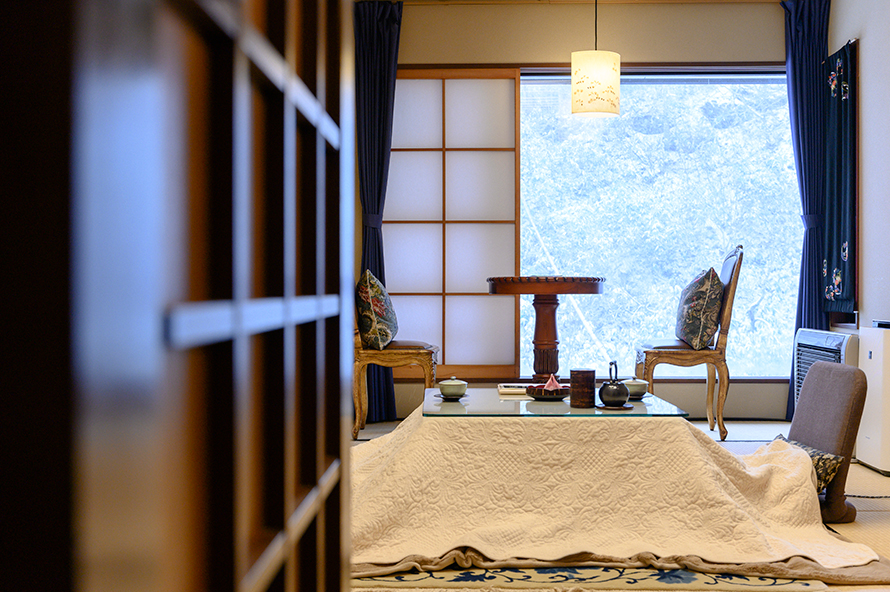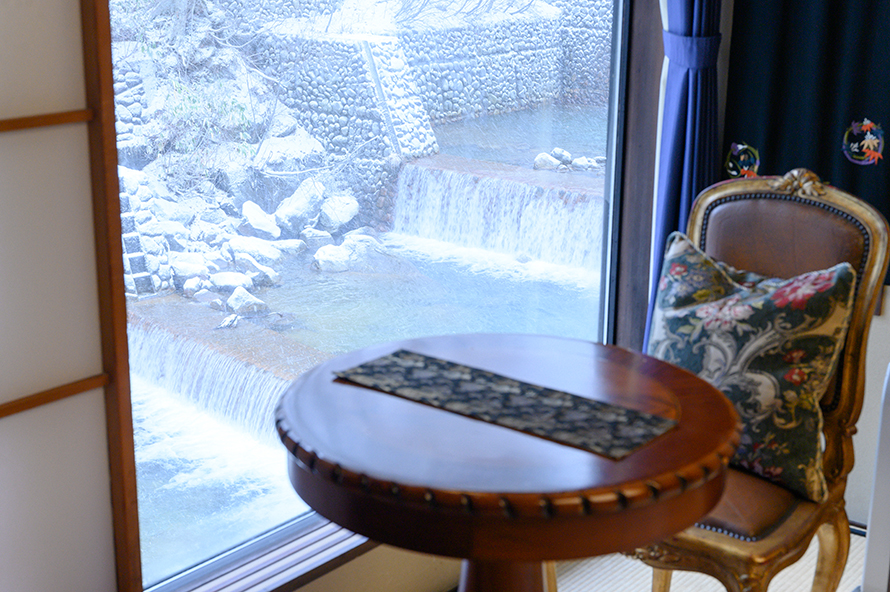 Bathing by beech trees and a thundering waterfall
I've been visiting hot springs in Japan since the 20th century, and when I arrived at Taenoyu, I was surprised at its tasteful mix of traditional Japanese furnishings with Western elements: for instance, leather-upholstered curule chairs, like the ones used in ancient Rome, are set on gleaming floorboards at the end of a corridor leading to the baths. There, I enjoy a solo soak in a compact rotenburo bath whose inflow of steaming water comes out of a wooden channel protruding from the bottom of a massive beech tree. The beech forest all around echoes with the thunder of the nearby waterfall, like something in a Studio Ghibli anime.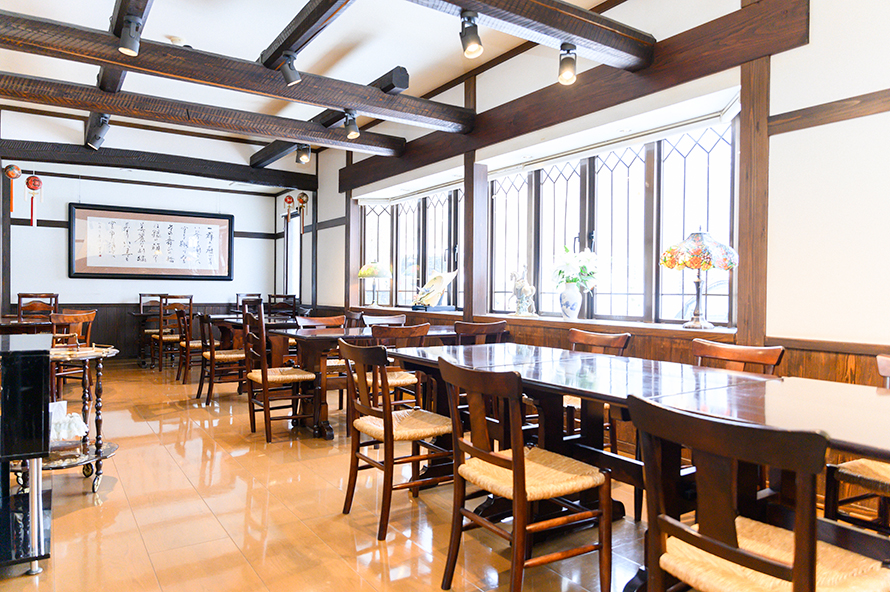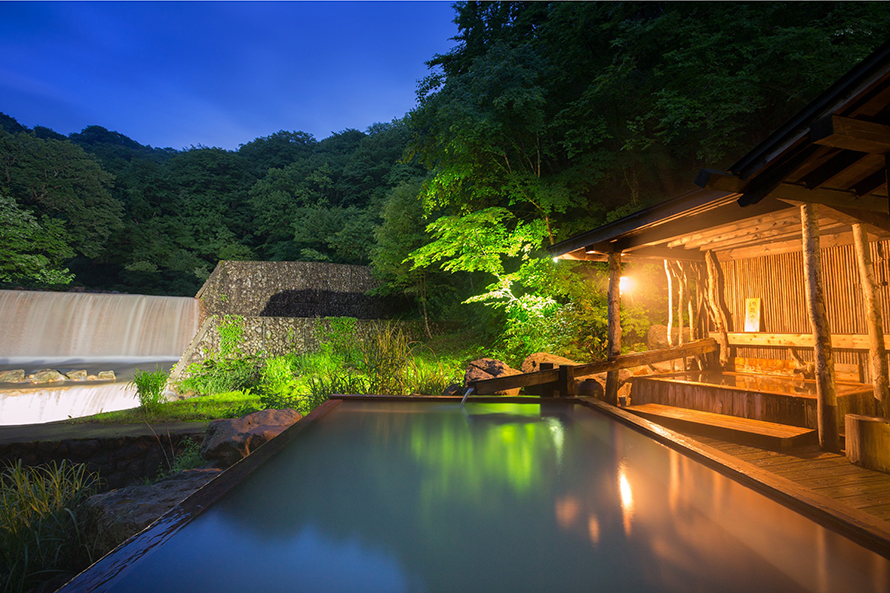 Then it's back to my room for a delicious doze on the tatami mats before a dinnertime feast with no fewer than 15 servings. Like the décor, the traditional Akita fare including local mountain vegetables, grilled ayu sweetfish and toasted rice hotpot (kiritampo nabe) is punctuated by a surprise Western element: a mini beef stew. Dessert is equally delectable: slices of local apple and persimmon with a daifuku dumpling filled with cream cheese and red bean paste.

"I wanted to create an atmosphere where people can enjoy Akita sake and local Akita ingredients, such as mushrooms from the forests and junsai, an aquatic plant which is picked from marshlands in June," Sato tells me the following morning. "I have to make every moment enjoyable for my guests. Since they decided to spend their precious time and money to enjoy themselves here, it's my duty."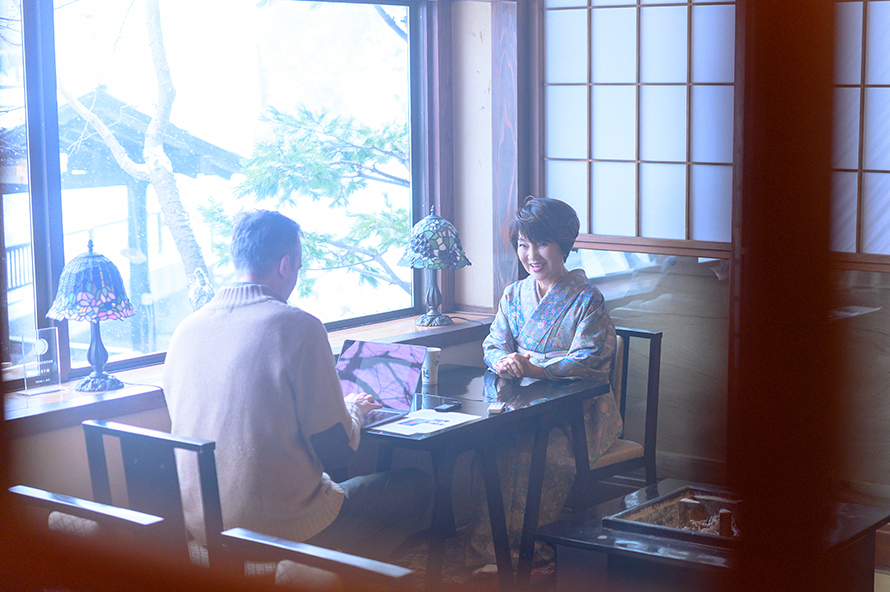 Old-school soaks at Tsurunoyu